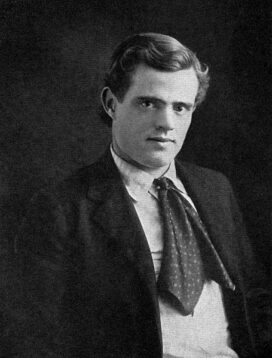 Best known as:
Author of Call of the Wild
---
---
Jack London Biography
Jack London was an early 20th-century writer closely associated with San Francisco and adventure. His most famous book by far is The Call of the Wild (1903), the story of a peaceful California dog named Buck who is kidnapped and shipped to the wilds of Alaska. The Sea-Wolf (1904) and White Fang (1906) also were major hits. London was famous in his day for his dashing lifestyle: among other things he designed and built his own ship, the Snark, and sailed it to the South Pacific. He also was known (much like Stephen King) for his steady and prodigious output of novels, articles and short stories.
Extra credit
The author adopted the name of London from his step-father… A longstanding rumor has it that Jack London committed suicide, but evidence seems to indicate that he died of kidney failure combined with a possible overdose of morphine.
---
Related Biography
Something in Common with Jack London
3 Good Links
Excellent overview of the man, his lifestyle and his work

A "pictorial biography" with career background and online texts

A good spot for info on London's beloved "Beauty Ranch," where he's now buried
Share this: