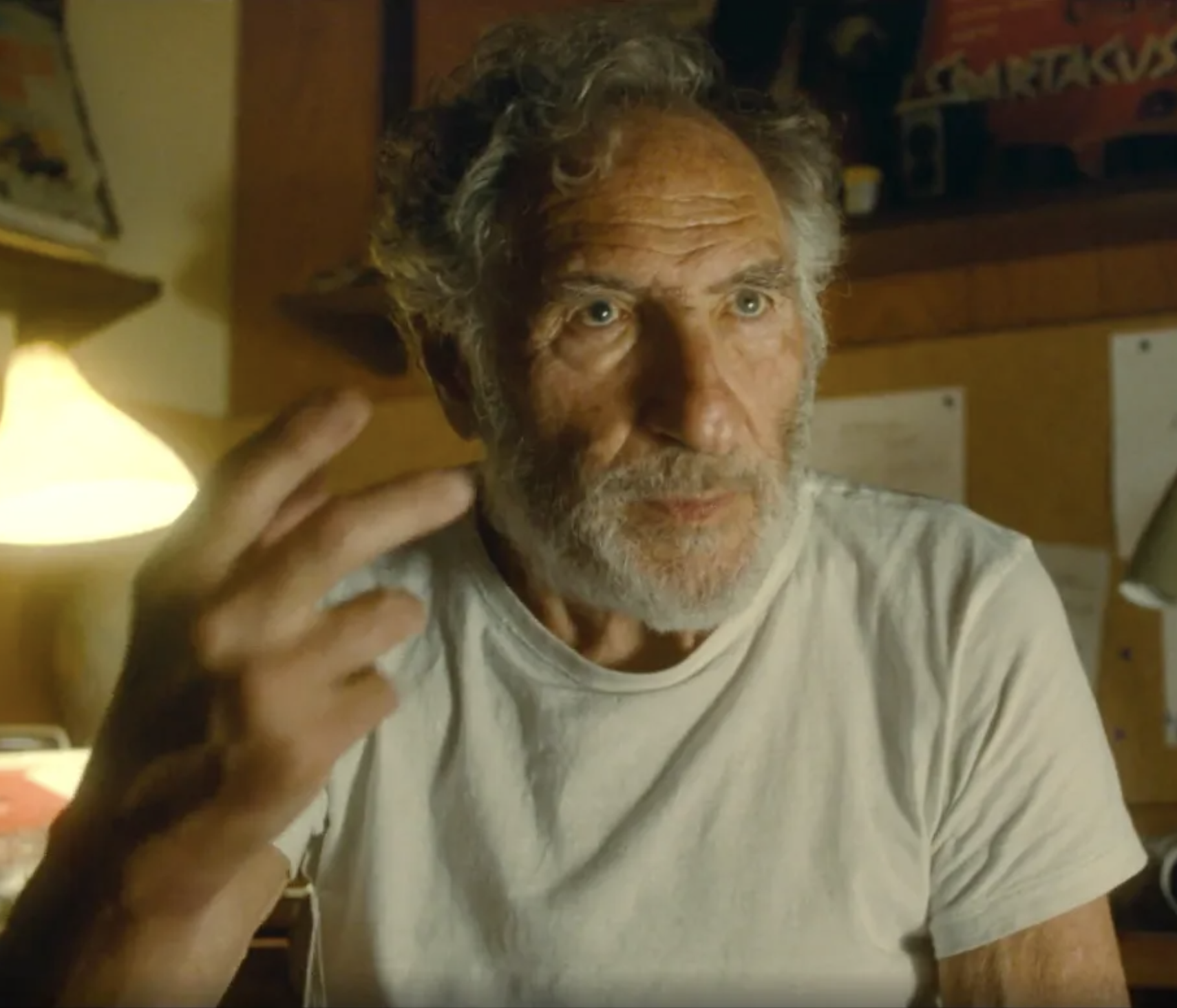 Judd Hirsch
is 88 years old
Best known as:
The star of the TV sitcom Taxi
---
---
Judd Hirsch Biography
Mensch-faced, gruff, and vulnerable, Judd Hirsch has had a long career in theater, movies, and in TV, where he is best known for the popular series Taxi (1979-83) and Dear John (1988-92).
Judd Hirsch grew up in New York City, graduating from DeWitt Clinton High School in 1952 and then getting a degree in physics from City College of New York. After a stint in the Army Reserves, he graduated from the American Academy of Dramatic Arts in 1962. He began to find work in the theater, getting his start on Broadway with the small part of Telephone Man in Neil Simon's hit Barefoot in the Park.
He had a few small roles in films, but in the 1970s he really came into his own in television. First he had the lead role in Delvecchio (1976-77) as a big-city police detective. Then in 1979 he began a five-year run in the quirky sitcom Taxi. He played world-weary but compassionate New York City cabbie Alex Reiger, among an ensemble cast that also included Danny DeVito and Andy Kaufman; Hirsch twice won the Emmy Award as lead actor in a comedy series (in 1981 and 1983).
Dear John was another New York City sitcom, this time with Hirsch as a prep school teacher picking up the pieces after a nasty divorce. In the 1990s and into the 21st century he made many guest appearances on other TV comedies and dramas, playing doctors, rabbis, and grandfathers.
In the movies, Hirsch was Oscar-nominated in 1981 for his role in the 1980 film Ordinary People as Dr. Berger, the compassionate psychologist who helps a young man cope. In 2023 he was again Oscar-nominated for the 2022 Steven Spielberg film The Fabelmans, with Hirsch as Boris, the old uncle who inspires a nebbishy teen to continue with his filmmaking dreams. (The 42-year gap between Hirsch's nominations was the longest in Academy Awards history, beating the 41 years of Henry Fonda.)
In the theater, Hirsch was in iconic productions like The Hot l Baltimore (1972), Chapter Two (1977), I'm Not Rappaport (1985) and Conversations With My Father (1992). For each of the latter two productions, he won the Tony Award as best actor in a play.
Extra credit
Judd Hirsch has been married twice: to the former Elisa Sadaune, from 1963 until their divorce in 1967, and to fashion designer Bonni Sue Chalkin from 1992 until their divorce in 2005. With Saudaune he had a son, Alex; with Hirsch he had two children, daughter Montana and son London.
---
Something in Common with Judd Hirsch
4 Good Links
Turner Classic Movies has an excellent intro to his life and career

People.com covers his 2023 nomination

Vanity Fair offers an admiring retrospective

The encyclopedia has copious detail on Hirsch's most famous role
Share this: