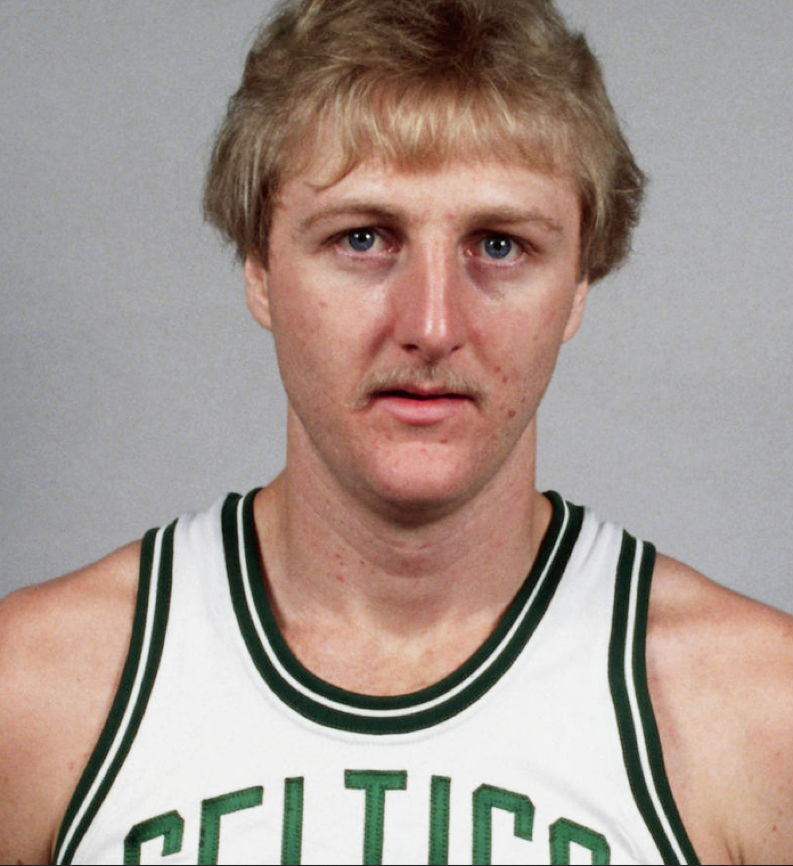 Larry Bird
is 66 years old
Best known as:
Leader of three Boston Celtics championship teams in the 1980s
---
Larry Bird Biography
Larry Bird rose from modest small-town origins in French Lick and West Baden, Indiana, to lead Indiana State University to the 1979 college basketball finals, then went on to a stellar professional career with the Boston Celtics (1979-1992).
Bird's five-year 1979 contract for $3.25 million made him, at the time, the highest-paid rookie in the history of sports.
Ungainly and far from sleek, but a well-rounded shooter, rebounder, ball-handler and passer, Larry Bird was a three-time National Basketball Association Most Valuable Player, led three Celtics championship teams, and was a major figure in pro basketball's 1980s rise in popularity.
Bird's hard-fought playoff matchups against the Los Angeles Lakers' Magic Johnson remain NBA film classics.
After retiring as a player, Larry Bird went from being an assistant to being the head coach of the Indiana Pacers, despite having no coaching experience.  Bird said he would take the job for three seasons, and in his final season as coach the Pacers made it to the NBA finals (they lost to Kobe Bryant and the Los Angeles Lakers).
After coaching, Bird served as the Pacers' president of basketball operations until 2017.
Extra credit
Larry Bird unintentionally created his own nickname shortly after arriving in Boston, when the press learned he had offhandedly called himself "a hick from French Lick"… Larry Bird married Dinah Mattingly on 1 October 1989. They have a son, Connor, and a daughter, Mariah, both by adoption… Magic Johnson led the Michigan State University team that beat Bird's Indiana State team for the 1979 NCAA championship… Johnson wrote the foreword to Bird's 1989 autobiography (written with Bob Ryan), Drive: The Story of My Life…His personal life made news in 1998 when his daughter, Corrie Bird, said in an Oprah Winfrey TV interview that she regretted their lack of relationship. Larry Bird was married to Janet Condra from 1975-76, and has been estranged from Condra and their daughter Corrie (born 14 August 1977) ever since. Larry Bird said in his 1989 autobiography, "I've never really known how to handle the situation."
---
Related Biographies
Something in Common with Larry Bird
2 Good Links
1992 New York Times retirement coverage, career summary

2009 article on his challenges as a team president
Share this: