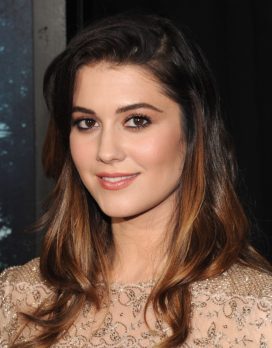 Facts about Mary Elizabeth
Winstead
Mary Elizabeth Winstead
is 38 years old
Best known as:
Ramona Flowers in 'Scott Pilgrim vs. The World'
---
---
Mary Elizabeth Winstead Biography
Mary Elizabeth Winstead is a versatile screen actress whose credits include Death Proof, Live Free or Die Hard, Scott Pilgrim vs. the World and the third season of TV's Fargo.
Winstead began her career in the late 1990s and mostly worked in television, including the werewolf series Wolf Lake (2001-02). Her first big movie role was in 2005's Sky High.
In 2007, she was in Quentin Tarantino's Death Proof (she's the one in the cheerleader outfit who gets left as collateral for a car), as well as in the fourth Die Hard movie, Live Free or Die Hard (she plays Bruce Willis's daughter, Lucy McClane).
Winstead has done modern horror movies (The Ring Two in 2005 and Final Destination 3 in 2006), dance movies (Make it Happen in 2008), comic book movies (as Ramona Flowers in 2010's Scott Pilgrim vs. the World) and somber dramas (with Aaron Paul in 2012's Smashed).
Tall and brunette, many of Winstead's roles have been supporting performances, but as her career has progressed she has scored leading roles as well. She's also been busy, appearing in the TV series The Returned (2015), BrainDead (2016), Mercy Street (2016) and Fargo (2017).
Her other films include The Spectacular Now (2013, starring Miles Teller), Swiss Army Man (2016, starring Daniel Radcliffe and Paul Dano) and 10 Cloverfield Lane (2016, with John Goodman).
---
Related Biographies
Something in Common with Mary Elizabeth Winstead
4 Good Links
Her Instagram account, with many photos

Delightful outtake of her singing in Tarantino's movie

2016 interview from Interview magazine

NPR audio interview about her singing career
Share this: