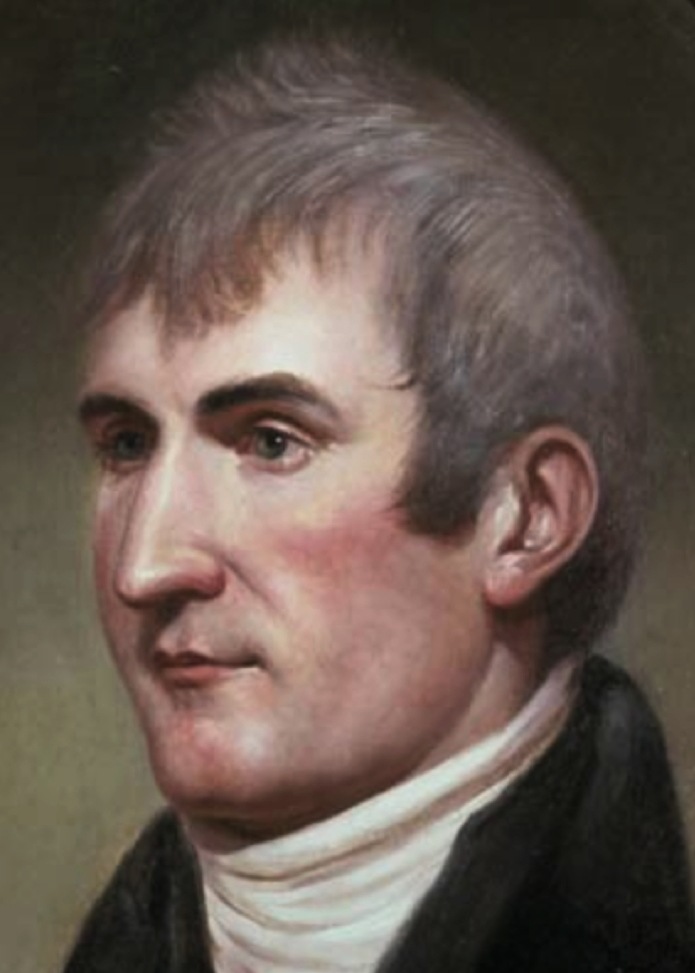 Facts about Meriwether
Lewis
Best known as:
Co-leader of the Lewis and Clark Expedition
---
Meriwether Lewis Biography
Meriwether Lewis was chosen, with William Clark, to lead an American overland expedition from the eastern United States to the Pacific Ocean in 1804.
Lewis was a former soldier and personal secretary to President Thomas Jefferson, and Jefferson was the prime mover behind the expedition.
Lewis and Clark led a party of 31 other men west across the continent; they succeeded in reaching the Pacific and returning safely in an astounding trip which lasted more than two years (1804-1806).
They were welcomed back as heroes, and Lewis was rewarded in 1806 with the governorship of Louisiana.
In 1809, on his way to Washington, D.C., Lewis died under mysterious circumstances when he was shot in the head and the chest in his room at an inn in Tennessee.
Most scholars believe Lewis killed himself, though a few believe that he was murdered.
Extra credit
The Lewis & Clark expedition was joined for some of its trip by the Indian woman Sacagawea.
---
Related Biographies
Something in Common with Meriwether Lewis
2 Good Links
Site for the Ken Burns film, with lots of online info

A multimedia extravaganza for older students
Share this: