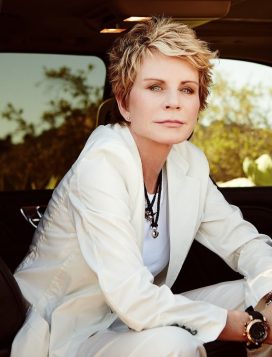 Facts about Patricia
Cornwell
Patricia Cornwell
is 67 years old
Best known as:
The best-selling author of the Kay Scarpetta series
---
---
Patricia Cornwell Biography
Novelist Patricia Cornwell is best known for her books with protagonist Dr. Kay Scarpetta, a crime-solving medical examiner.
Cornwell has been one of the best selling authors in the world since her debut thriller, Postmortem, the 1991 Edgar Award winner for best first novel.
Cornwell has also written about her early childhood of neglect and abuse, and of the encouragement she received growing up from Ruth Bell Graham, the wife of Billy Graham.
After earning her college degree in 1979, Cornwell worked as a reporter for The Charlotte Observer, wrote a biography of Ruth Bell Graham and then worked the office of the Chief Medical Examiner in Richmond, Virginia.
She has sold more than 100 million books, including non-fiction works on Jack the Ripper, which have been controversial (especially 2002's Portrait of a Killer: Jack the Ripper — Case Closed and 2016's The Secret Life of Walter Sickert).
Besides Postmortem, her Scarpetta novels include The Body Farm (1994), Cause of Death (1996), Point of Origin (1998) and Predator (2005).
---
Related Biographies
Something in Common with Patricia Cornwell
3 Good Links
Her official site, with bibliography and event dates

She gives details of her theory

A focus on her topsy-turvy personal life
Share this: