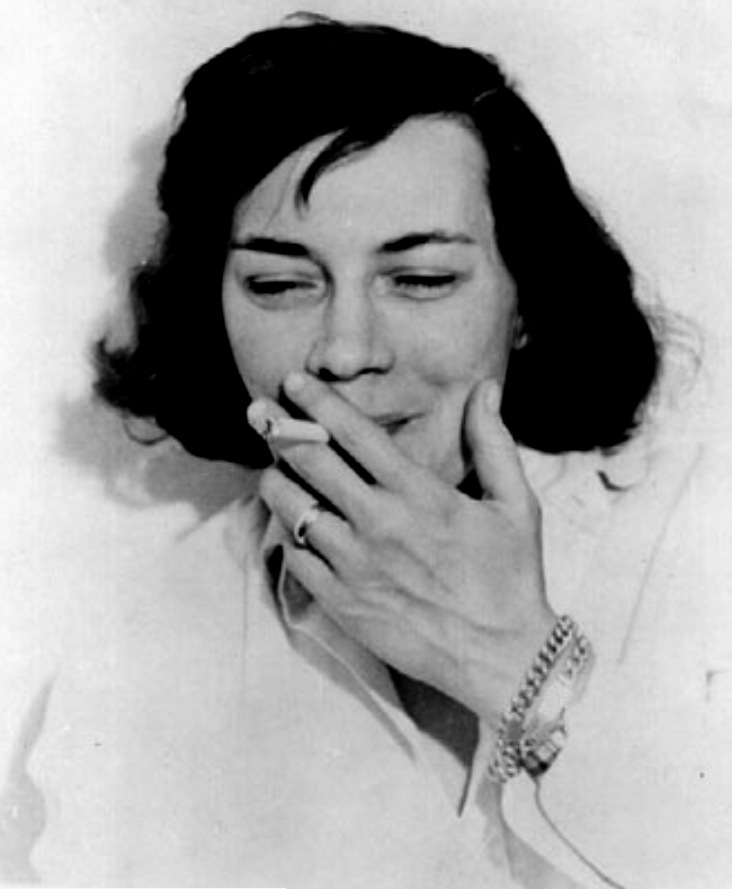 Facts about Patricia
Highsmith
Best known as:
The author of The Talented Mr. Ripley and Carol
---
---
Patricia Highsmith Biography
Patricia Highsmith's first novel, Strangers on a Train (1950) was made into a successful film by Alfred Hitchcock, but she's also famous for her creation of Tom Ripley, the charming and amoral protagonist who appeared in several of her novels.
He first appeared in The Talented Mr. Ripley (1955), murdering a wealthy friend and assuming his identity (and fortune).
Ripley's adventures continued in Ripley Under Ground (1970), Ripley's Game (1974), The Boy Who Followed Ripley (1980) and Ripley Under Water (1981).
Highsmith wrote a number of other novels and short stories, often macabre, over her long career.
She is considered one of the more literary novelists in the crime genre, and famously unsentimental in her examinations of good and evil.
Highsmith is also famous for her lesbian love story The Price of Salt (1953, under the pseudonym Claire Morgan, and then published as Carol in 1990, under Highsmith's name).
From 1963 until her death, the reclusive Highsmith lived in Europe.
Extra credit
Highsmith never married and had no children… Tom Ripley has been played in the movies by Dennis Hopper (The American Friend, 1977), Matt Damon (The Talented Mr. Ripley, 1999) and John Malkovich (Ripley's Game, 2002), among others.
---
Related Biographies
Something in Common with Patricia Highsmith
4 Good Links
2021 article about her personal life and political opinions going this way and that

Brief bio from a publisher

The Telegraph (2003) muses on the character and the films

From Switzerland; not much online, but plenty of notes
Share this: