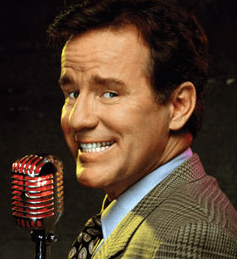 Best known as:
The droll comic star of TV's News Radio
---
---
Phil Hartman Biography
Phil Hartman spent eight seasons on Saturday Night Live, earning his keep with impersonations of Bill Clinton and Frank Sinatra. A reliable character actor and versatile voice actor, he also appeared in feature films, cartoons (he voiced Troy McClure and Lionel Hutz on The Simpsons), and commercials. Hartman was a co-star of the critically acclaimed sitcom News Radio; in 1998, while that show was still on the air, Hartman was murdered in his home by his wife, who then committed suicide.
---
Related Biographies
Something in Common with Phil Hartman
3 Good Links
Detailed reviews of seasons 1 and 2 on DVD

CNN's 1998 coverage, plus links to earlier stories

Lots of stuff, all the way back to Pee Wee's Playhouse
Share this: