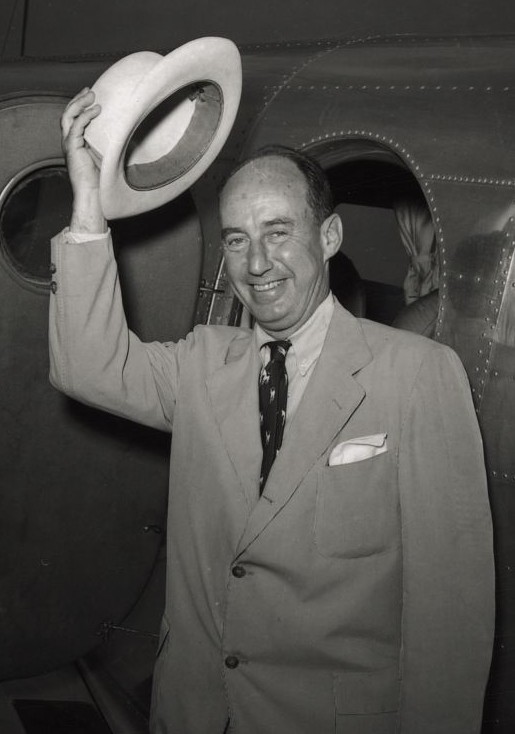 Facts about Adlai
Stevenson
Best known as:
Presidential runner-up of 1952 and 1956
---
Adlai Stevenson Biography
Name at birth:
Adlai Ewing Stevenson II
Adlai Stevenson was the Democratic candidate for president in 1952 and 1956, losing decisively to former general and World War II hero Dwight Eisenhower both times.
Adlai Stevenson was a leading Democrat of the 1950s, famed for his quick wit and deep intellect, and for his eloquence in support of liberal causes. (Those same qualities led detractors to nickname him The Egghead.) He was the governor of Illinois from 1949-53, and served as the American ambassador to the United Nations during the John Kennedy administration.
Adlai Stevenson's grandfather, the first Adlai Stevenson, was vice president during Grover Cleveland's second term (1893-97). The younger Stevenson's son, Adlai III, later was a United States senator from Illinois (1970-81).
Extra credit
Adlai Stevenson married the former Ellen Borden in 1928, and they divorced in 1949. They had three sons: Adlai E. Stevenson III (born 1930), Borden (b. 1932), and John (b. 1936). Stevenson never remarried… During the Cuban Missile Crisis of 1962, Adlai Stevenson made a dramatic speech in the United Nations, confronting the Soviet Union about its missiles in Cuba. In modern politics, similar incidents of high political drama are sometimes called "Adlai Stevenson moments."
---
Related Biographies
Something in Common with Adlai Stevenson
3 Good Links
Nice, meaty bio from the Harvard Square Library

Slate article from June 2000 on Stevenson's place in US political history

The Washington Post remembers his famous U.N. speech during the Cuban Missile Crisis
Share this: