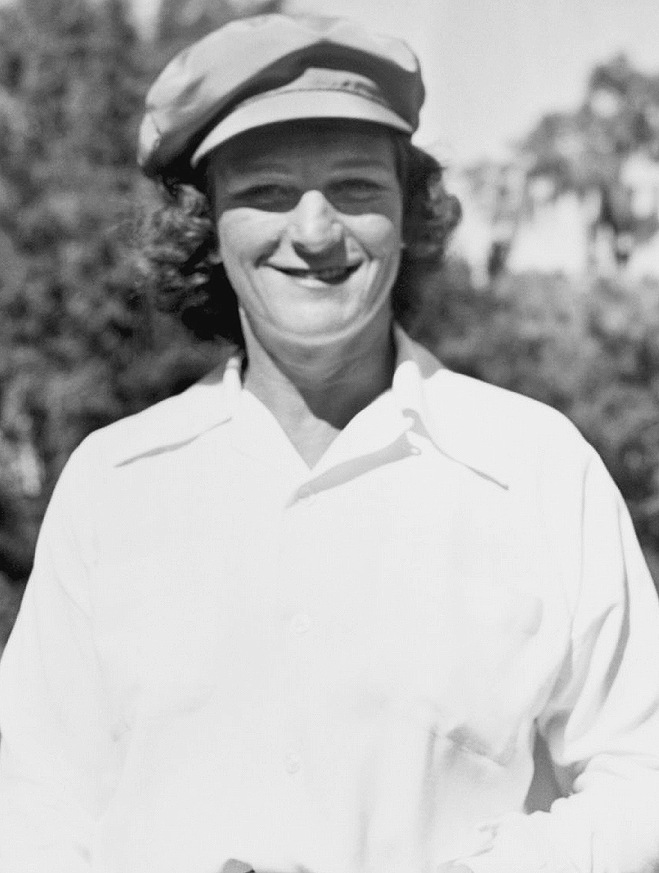 Facts about Babe
Zaharias
Best known as:
The Hall of Fame golfer who also ran track and played baseball, tennis and billiards
---
Babe Didrikson Zaharias Biography
Name at birth:
Mildred Ella Didriksen
Mildred "Babe" Didrikson Zaharias was voted the outstanding woman athlete of the century in a 1950 Associated Press poll.
Though she gained her greatest professional fame as a golfer, she rivalled Jim Thorpe in her remarkable ability to excel at nearly any sport.
Babe Didrikson began as a basketball All-American, then won two track and field golds at the 1932 Olympics.
Next she turned professional and began touring the country, exhibiting her prowess in track, swimming, tennis, baseball, and even billiards.
In 1935 she took up golf and excelled at that, too, winning 82 tournaments in a 20-year career.
She married professional wrestler George Zaharias in 1938, and he helped manage her career in later years. She died of cancer in 1956. Her autobiography, This Life I've Led, was published in 1955.
Extra credit
Babe Didrikson Zaharias claimed she earned the nickname "Babe" after famous slugger Babe Ruth, after she hit five home runs in one baseball game… Her family name was Didriksen, with an 'e,' but her name was misspelled with an 'o' in school records and she never corrected it… The Babe Zaharias Museum opened in Beaumont, Texas in 1976… Zaharias was played by actress Susan Clark in the 1975 TV movie Babe. The next year Clark played the title role in the TV movie Amelia Earhart… Golfer Annika Sorenstam played in a men's professional tournament, The Colonial, in 2003 — making her the first woman to play a PGA tournament since Zaharias played in the 1945 Los Angeles Open… Some sources list her birth year as 1913 or 1914, but 1911 has become more commonly accepted. The 1995 book Babe: The Life and Legend of Babe Didrikson Zaharias notes that Zaharias herself claimed 1913, 1914, and 1915 at different times, but that baptismal records and her surviving siblings state 1911… The LPGA credits Babe Zaharias with 41 official wins; her other victories came in tournaments not sanctioned by the LPGA.
---
Related Biographies
Something in Common with Babe Didrikson Zaharias
2 Good Links
Her biographical profile as a famous Texan

Detailed encyclopedia-style bio from the Gale Group
Share this: