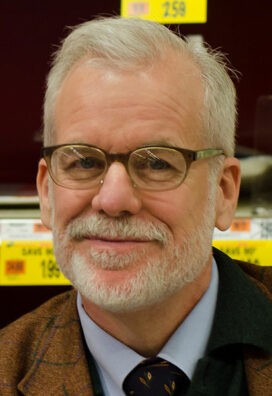 Facts about Chris
Van Allsburg
Chris Van Allsburg
is 73 years old
Best known as:
The author of The Polar Express
---
Chris Van Allsburg Biography
Chris Van Allsburg won Caldecott Medals for his lavishly illustrated books Jumanji (1982) and The Polar Express (1986).
Chris Van Allsburg's books are known for their mysterious stories and whimsically dreamy images, all meticulously illustrated. He was one of the most prolific and successful children's illustrators of the 1980s and 1990s, and continued publishing books into the 21st century. According to his publisher, Houghton Mifflin, Vann Allsburg "has received the Regina Medal for lifetime achievement in children's literature, a National Book Award, and a Society of Illustrators Lifetime Achievement Award, among other honors."
His other books include Ben's Dream (1982), The Mysteries of Harris Burdick (1985), The Wretched Stone (1991), and Zathura, a follow-up to Jumanji, in 2001. His 2011 illustrated book Queen of the Falls retold the true story of Annie Edison Taylor, who went over Niagara Falls in a barrel on her 63rd birthday in 1901.
Extra credit
Jumanji was made into a movie in 1995, starring Robin Williams and Kirsten Dunst… A holiday film based on The Polar Express was released in 2004, with Tom Hanks as the train's conductor.
---
Related Biographies
Something in Common with Chris Van Allsburg
3 Good Links
Background, press release, artwork and occasional contests

From his publisher, details on The Polar Express plus much other Van Allsburg info

The newspapers reports on the production of the 2004 film
Share this: