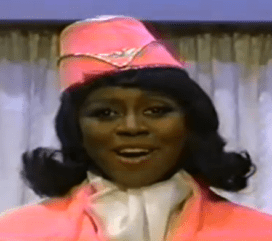 Facts about Danitra
Vance
Best known as:
The first female African-American regular on Saturday Night Live
---
---
Danitra Vance Biography
Danitra Vance was the first African-American woman to be a regular on the TV show Saturday Night Live. She appeared on the show for one season in 1985-86 (the same year Randy Quaid and Robert Downey, Jr. were regulars). SNL aside, Danitra Vance was best known as a New York stage actress and tart-tongued comedian, winning a 1990 Obie Award for her performance in the off-Broadway play Spunk and appearing in the original Public Theater production of the play The Colored Museum in 1986. On film she appeared with Tim Roth and Samuel L. Jackson in the 1991 film Jumpin' At the Boneyard and had small parts in the films The War of the Roses (1989, with Michael Douglas) and Little Man Tate (1991, with Jodie Foster). Danitra Vance died of breast cancer in 1994.
Extra credit
Danitra Vance hosted a 1986 teen pregnancy prevention video titled It Only Takes Once.
---
Related Biographies
Something in Common with Danitra Vance
3 Good Links
Notes on Vance, and votes on her appeal

The IMDB details her film and TV appearances

A nostalgic recap of the show's heyday (from an archived version of the Yesterdayland site)
Share this: