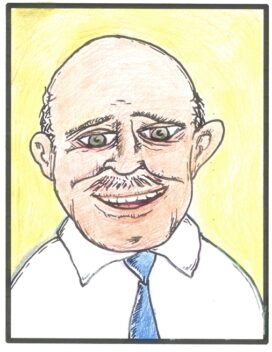 Best known as:
The animator who did The Pink Panther cartoons
---
Friz Freleng Biography
One of the most prolific and successful animators of the 20th century, Isadore "Friz" Freleng was the director of Merry Melodies and Looney Tunes for Warner Brothers cartoons, and the guy behind the popular TV cartoon The Pink Panther. Freleng started in the cartoon business when he was just out of high school. He followed fellow animator Walt Disney to Hollywood in the late 1920s, but in 1930 he went to work for Warner Brothers. Freleng may not be as famous as Chuck Jones, but for three decades he was responsible for some of Warner's most popular cartoons, including Tweety Pie (1946) and Speedy Gonzalez (1955). When the studio stopped making cartoons in 1963, Freleng teamed with David H. DePatie to form DePatie-Freleng Enterprises, an animation studio that had great success with the Pink Panther television cartoon. The studio also produced several other cartoons for TV, including a number of specials based on the work of Dr. Seuss.
Extra credit
Freleng created the Warner Brothers character Yosemite Sam, and once told the Associated Press that he felt some kinship to the hotheaded bandit: "I have the same temperament. I'm small, and I used to have a red mustache."
---
Related Biographies
Something in Common with Friz Freleng
3 Good Links
His artist bio from the Chuck Jones empire

Bloggers reminisce and analyze Freleng's style

Nifty 2006 piece about his work with Walt Disney
Share this: