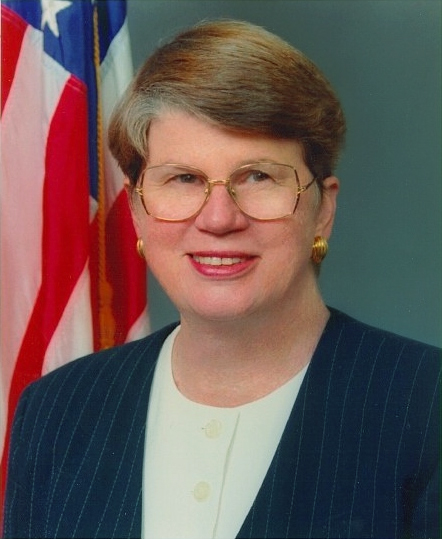 Best known as:
78th Attorney General of the United States
---
Janet Reno Biography
Janet Reno was the first woman ever to serve as U.S. Attorney General.
Born and raised in Dade County, Florida, Janet Reno went to college at Cornell University (graduating with a chemistry degree in 1960) and then Harvard Law School, where she earned her degree in 1963 as one of 16 women in a class of 500.
After working for private law firms and for the state, she became the first woman ever appointed to be a State Attorney for Florida in 1980. She was re-elected five times, and in 1993 President Bill Clinton appointed her as U.S. Attorney General.
One month after her confirmation, Reno took responsibility for the fatal federal showdown with followers of David Koresh at the Branch Davidian Compound in Waco, Texas. During her term she weathered criticism from Democrats (for enabling the investigation which publicly revealed Clinton's affair with intern Monica Lewinsky) and from Republicans (who often portrayed her as a power-hungry liberal egghead). She also weathered steady parody on shows like Saturday Night Live which poked fun at her for being a tall, not-too-photogenic, unmarried woman.
Nonetheless, Janet Reno held the office longer than any attorney general since the Dwight Eisenhower administration. She ran for the Democratic nomination for governor of Florida in 2002, but lost to lawyer Bill McBride (who lost in the general election to incumbent Republican Jeb Bush). She returned to private life and in later years was an active speaker on issues of justice and child welfare.
Janet Reno was diagnosed with Parkinson's Disease, in 1995, while she was Attorney General. The condition which caused her hands to shake but did not prevent her from handling her duties. She died in 2016 of complications from Parkinson's Disease, two decades after her first diagnosis.
Extra credit
Janet Reno was 6 feet 1.5 inches tall, according to a 1993 New York Times profile. ABC News described her as 6'2″ tall in their 2016 obituary…  Janet Reno was Bill Clinton's third choice for Attorney General; his first two choices, Zoe Baird and Kimba Wood, withdrew after revelations that each had hired an illegal immigrant as a nanny.
---
Related Biographies
Something in Common with Janet Reno
4 Good Links
Her full 2016 obituary from The New York Times

Archived news stories from the 1990

Detailed Frontline analysis of the controversial event

Terrific Harvard Law school recap of her career from 2001
Share this: