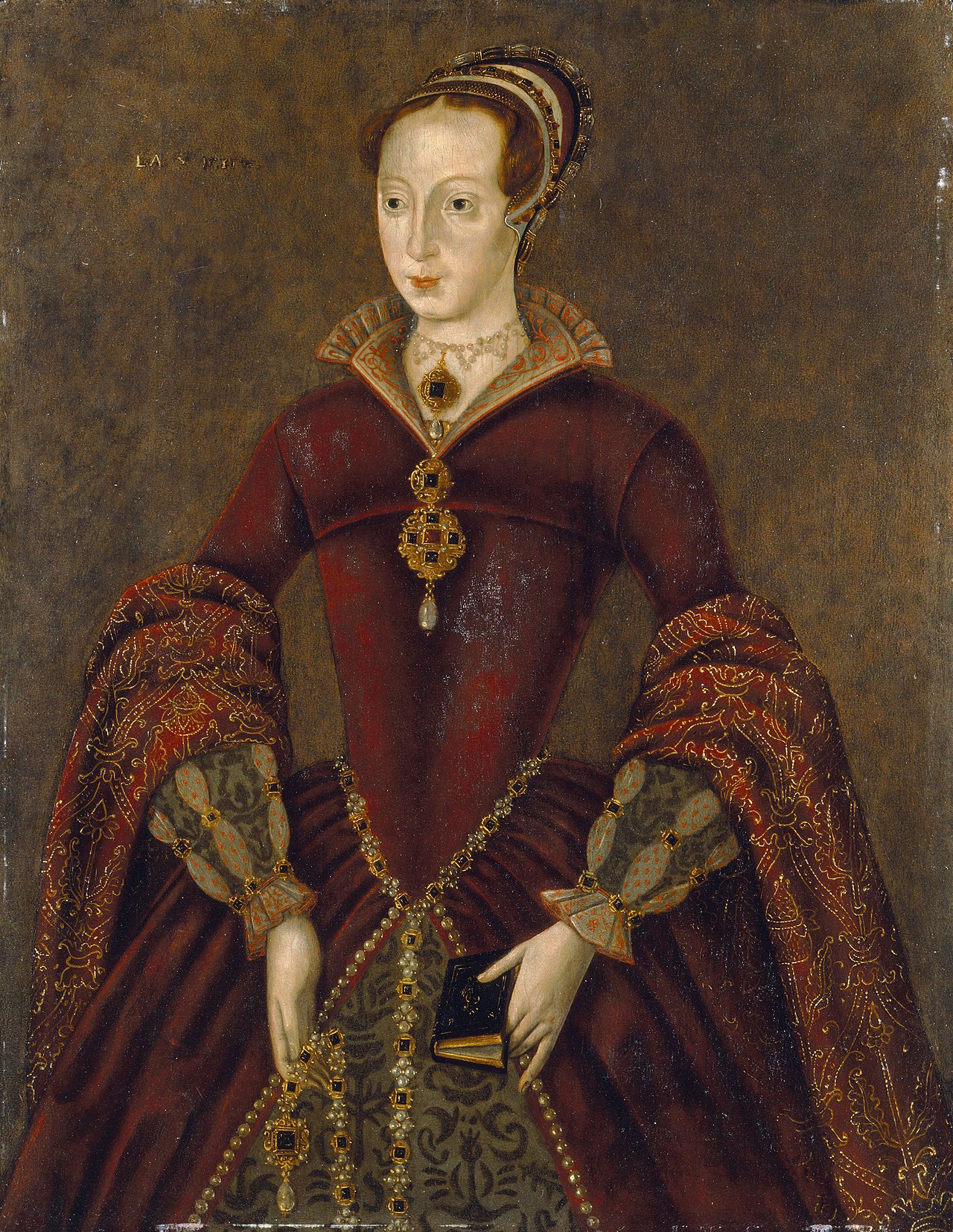 Best known as:
The nine-day Queen of England
---
Lady Jane Grey Biography
Lady Jane Grey is a famous footnote in British royal history, a queen for just nine days in the tumultuous Tudor era that had begun with King Henry VIII.
Jane Grey was a great-granddaughter of King Henry VII; her father was Henry Grey, the Duke of Suffolk. Her royal blood gave her a distant theoretical claim on the throne, which ultimately led to her undoing.
Jane Grey was only 15 years old when she was married to Lord Guilford Dudley. Dudley's father was England's powerful lord chamberlain, John Dudley, and John Dudley was plotting to keep control over English throne after the expected death of the boy king Edward VI. (Edward was the son of Henry VIII and his third wife, Jane Seymour, and thereby a cousin of Jane's.)
Edward died on July 6, 1553. Four days later, Lady Jane's supporters proclaimed her to be the Queen of England, even though she was still only 15 years old.
It soon became clear that there was far greater political support for Edward's half-sister, Mary Tudor, the daughter of Henry VIII and Catherine of Aragon. So after a "reign" of nine days, Lady Jane Grey was forced to relinquish the crown to Mary, who became Queen Mary I.
Lady Jane Grey and her husband were charged with high treason and held in the Tower of London. On February 12, 1554, Jane (then age 16) and Guilford Dudley were beheaded.
---
Related Biographies
Something in Common with Lady Jane Grey
4 Good Links
The Tower of London (of all places) has a good, deep biography

The (brief) story of the tussling Tudors from the official site of the Royal Family

Now archived, this encyclopedia entry hits the key points

Interesting discussion of what is believed to be a rare portrait of Gray
Share this: