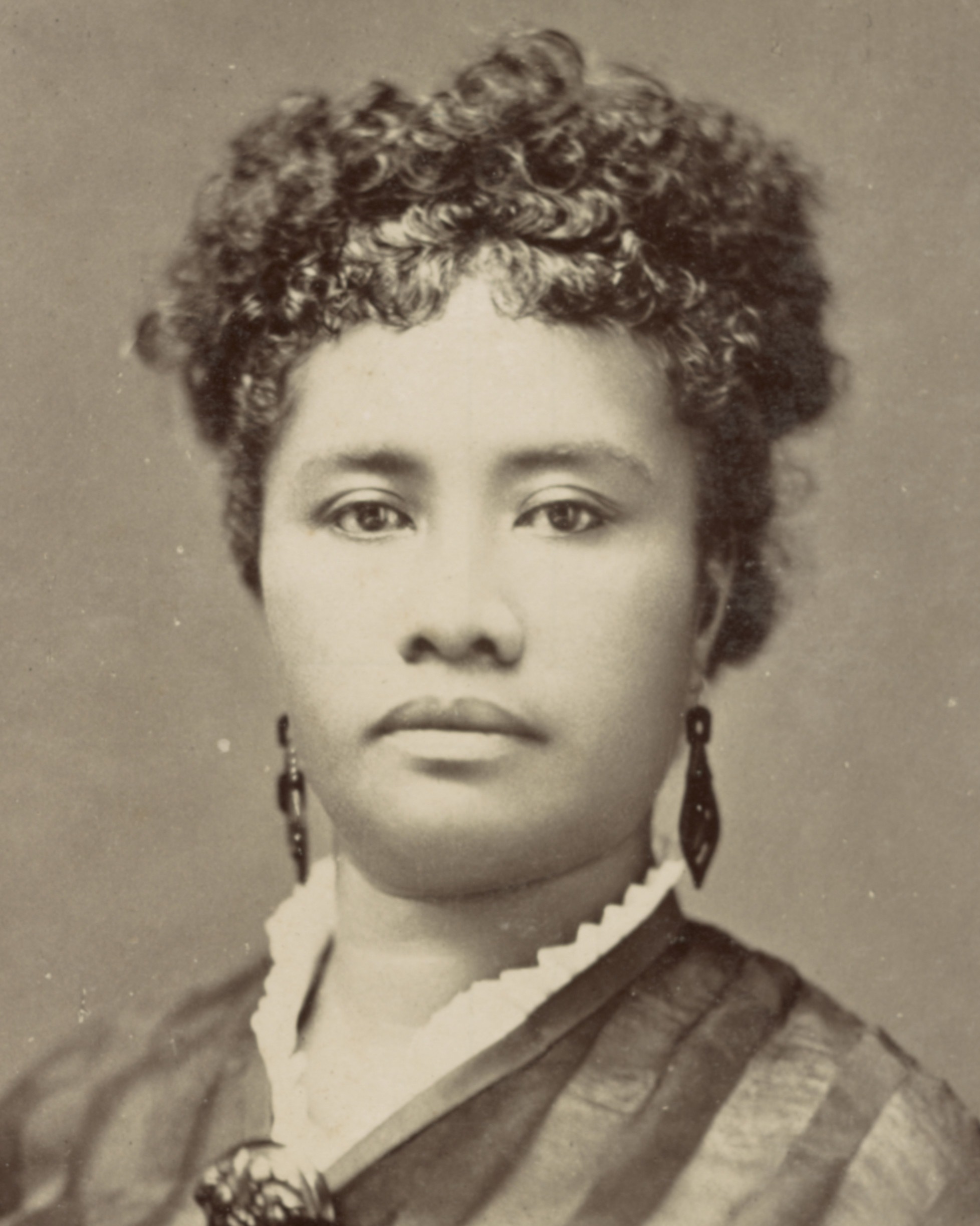 Facts about Lili
'uokalani
Best known as:
The last queen of the Hawaiian Islands
---
Lili'uokalani Biography
Name at birth:
Lydia Paki Kamaka'eha Lili'uokalani
Queen Lili'uokalani was the queen of the Hawaiian Islands from 1891 until 1893, when she was deposed by those who sought annexation to the United States.
Born into Hawaii's royal family, Lili'uokalani spoke fluent English and was well-educated.
In 1887 she took a tour of England and attended Queen Victoria's Golden Jubilee, then met with President Grover Cleveland in Washington, D. C.
Liliuokalani ascended to the throne upon the death of her brother, King Kalakaua, and set to work on establishing a new constitution that would strengthen native Hawaiian claims and weaken foreign commercial interests.
Despite support from President Cleveland, Lili'uokalani lost her battle for control and was deposed by force in 1893.
The monarchy was replaced by the Republic of Hawaii in 1894, which was annexed to the U.S. in 1898.
Lili'uokalani was also imprisoned in the royal palace, 'Iolani Palace, for eight months after an aborted attempt to restore the monarchy in 1895.
She published a historical memoir, Hawaii's Story by Hawaii's Queen, in 1898.
Extra credit
Liliuokalani wrote more than 150 songs, including the famous "Aloha Oe."
---
Related Biographies
Something in Common with Lili'uokalani
3 Good Links
Official historical site of her palace, with many fine details

Online text of her autobiographical book

Includes the lyrics to "Aloha Oe"
Share this: