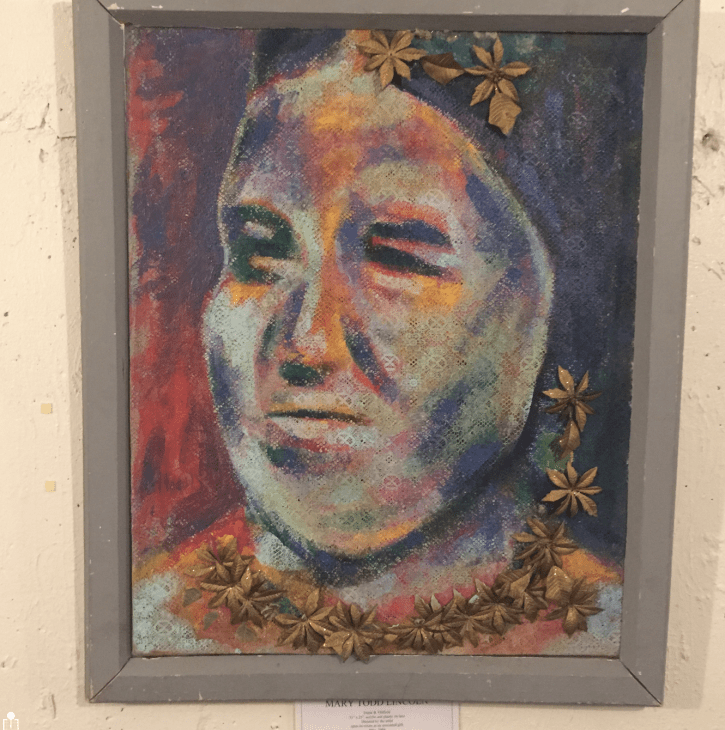 Is it Queen Lili'uokalani? Or maybe Babe Ruth?
No, it's a bad portrait of Mary Todd Lincoln, brought to you courtesy of the Museum of Bad Art in Somerville, Massachusetts.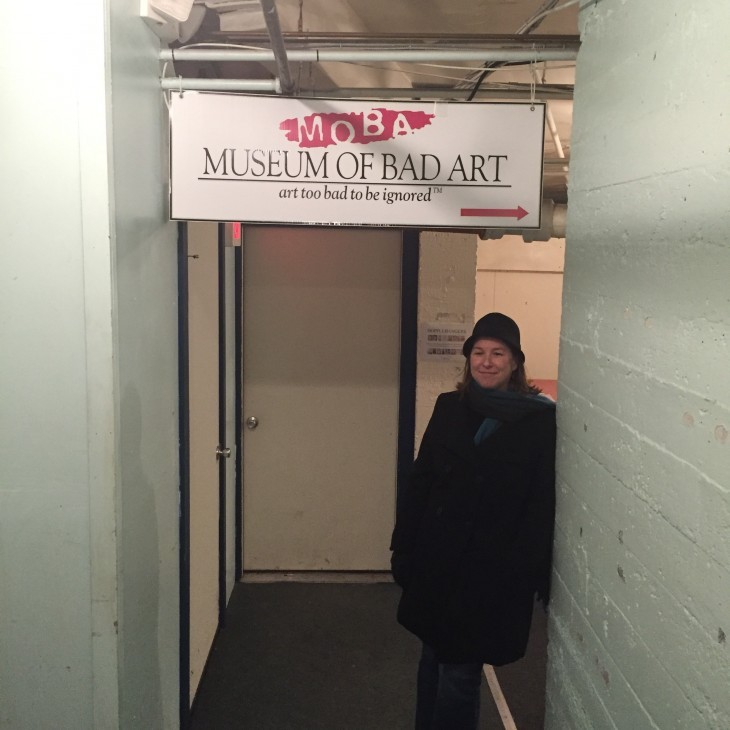 The Museum of Bad Art (now celebrating its 23rd year!) is located way, way downstairs in the Somerville Theater, and we paid a visit yesterday after a viewing of David O. Russell's new movie Joy. The key to the museum is that it's not just schlock:
"The principal principle for a work of art to be accepted MOBA is that it must have been created by someone seriously attempting to make an artistic statement, but something has gone horribly awry in either its conception or execution."
That is to say, no purposeful kitsch or phony primitivism. You had to be really trying to be honored here. The current exhibit is all portraits which (intentionally or not) resemble somebody famous. Let's take a tour.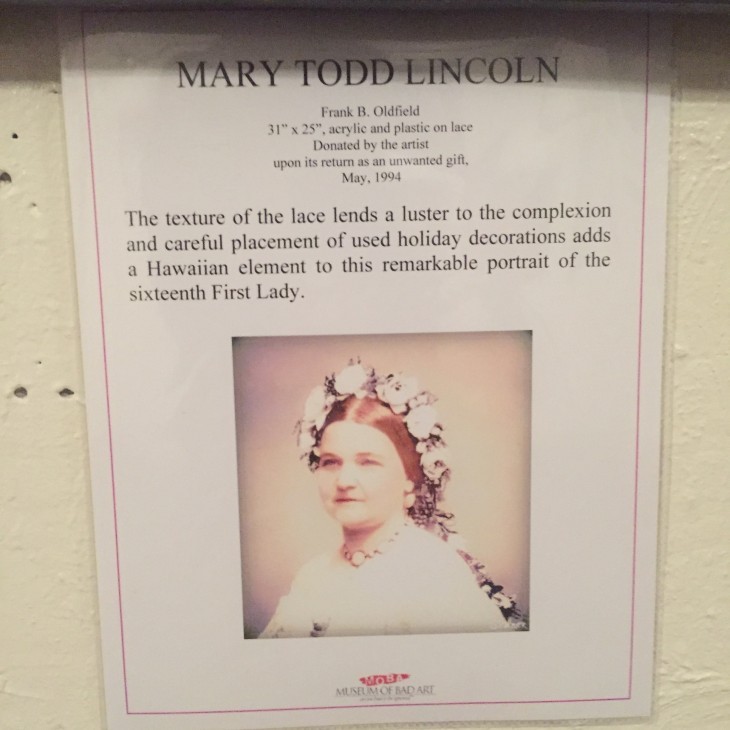 That Mary Todd Lincoln portrait by Frank B. Oldfield was "donated by the artist upon its return as an unwanted gift." As you can see, it's based on an actual photo, with certain… embellishments.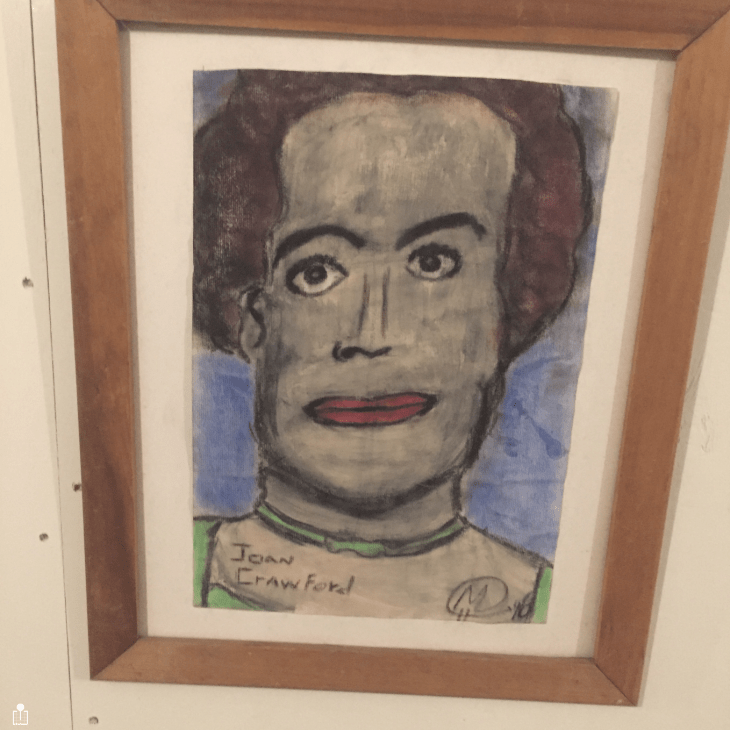 Here's Oscar-winning actress Joan Crawford!  The MOBA caption reads, "A wonderful synthesis of two of the silver screen's most cherished icons: Ms. Crawford and Andre the Giant."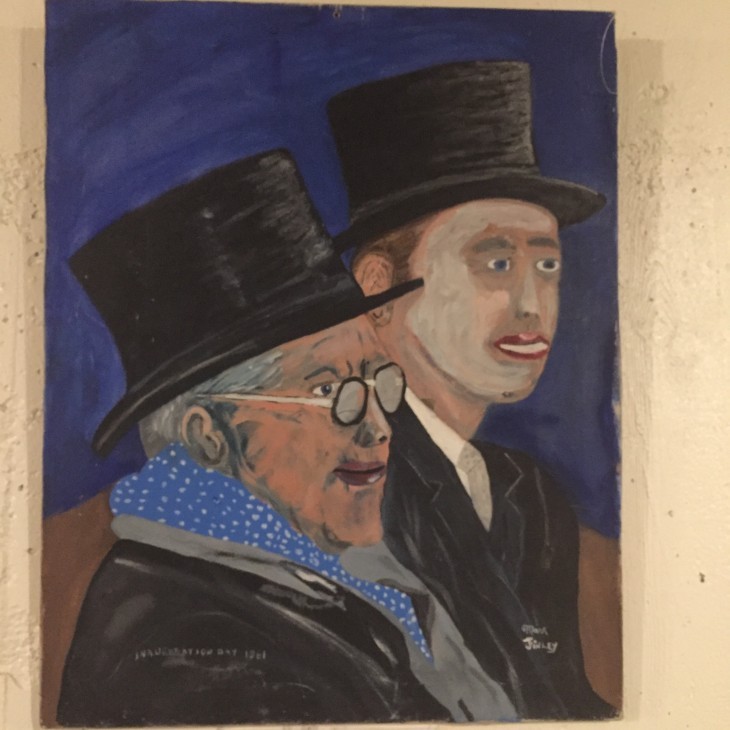 "Inauguration Day 1961" is the title of this truly frightening portrait of new President John F. Kennedy (right) and his father, Joseph Kennedy. It's a recreation of this photo: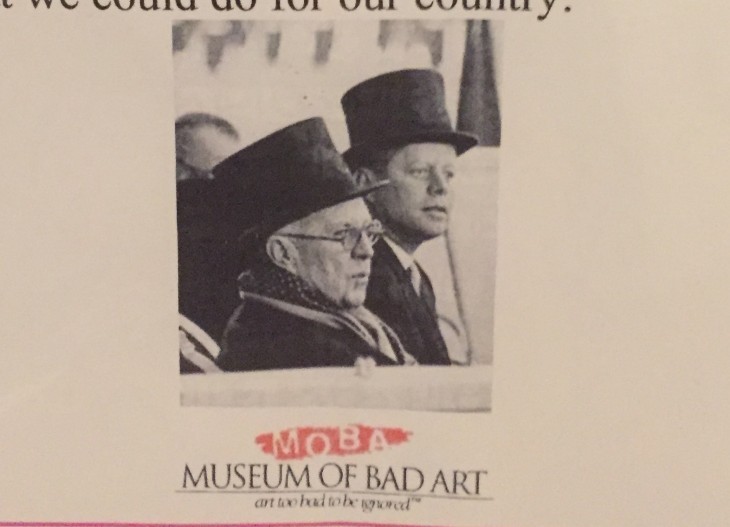 They just missed it by a hair.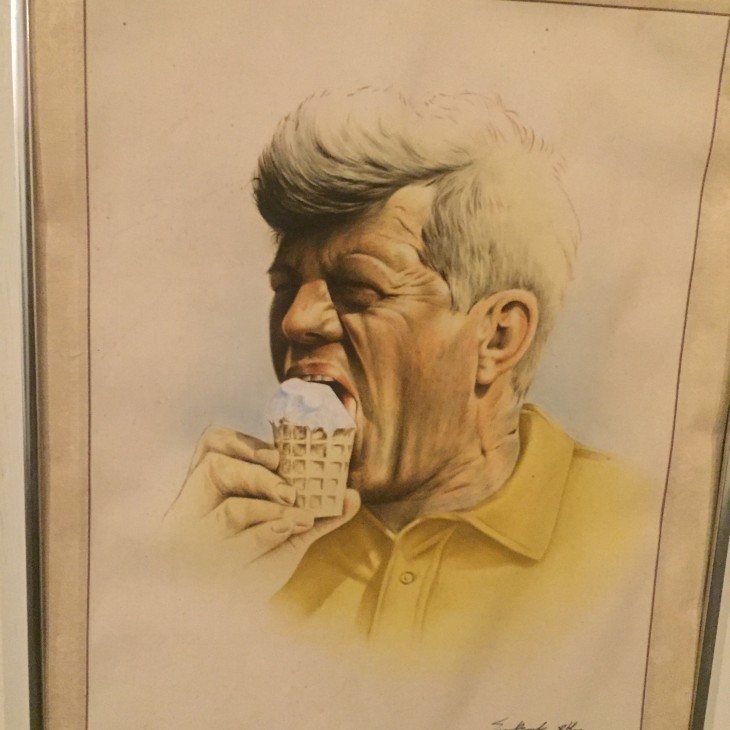 Speaking of hair, JFK's upswept 'do gets careful treatment in this second portrait. Fantastic!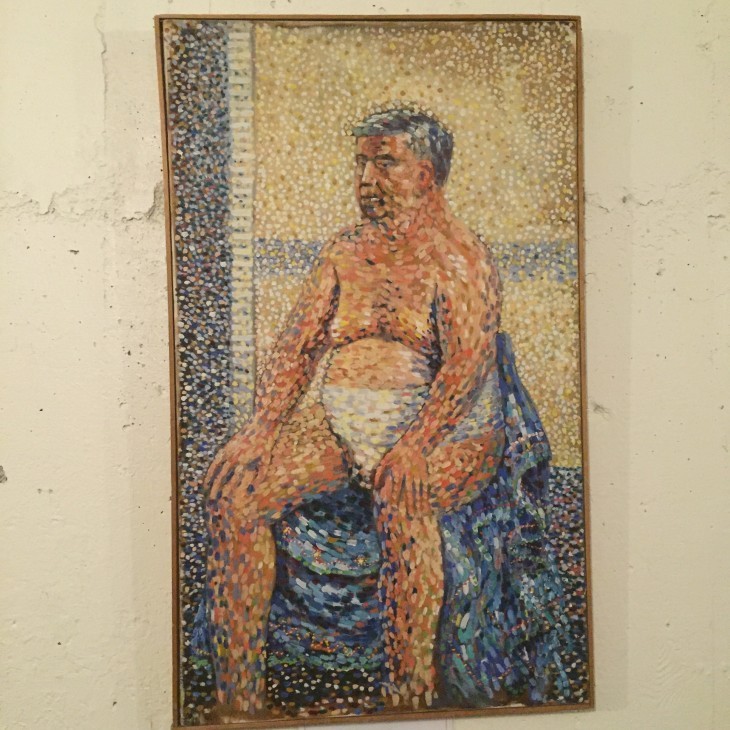 And don't miss this portrait of (maybe) former Attorney General John Ashcroft! Actually, this pontillist beauty seems to be one of the unintentional matches: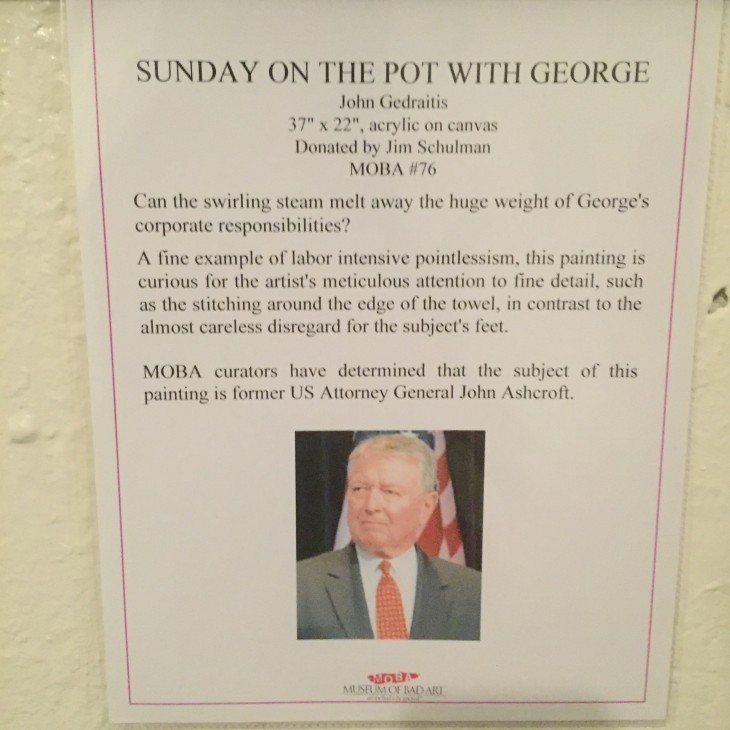 Let's wrap up with a visit to the Broadway stage and another all-time favorite celebrity: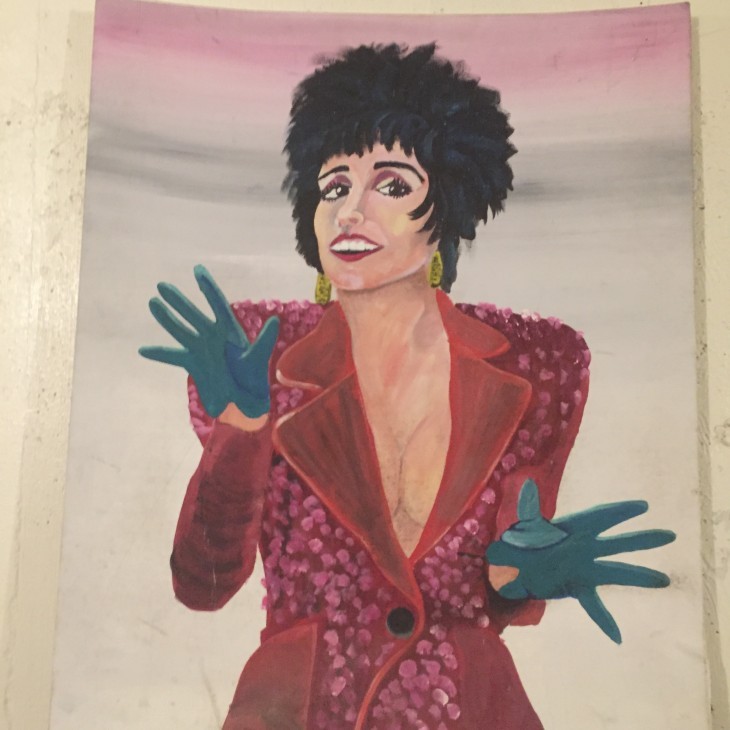 Liza, Liza, Liza! Really, this 1987 Liza Minnelli portrait by Linda James is almost too good to be bad. The MOBA caption notes:
"What appears to be chest hair on the pop icon is actually mold; the artist believed her inexperience with paint and brush caused her to miss the mark, so she stored her painting in a damp garage for 27 years."
The Museum of Bad Art is certainly worth the price of admission: It's free with your admission to a movie or show at the Somerville Theater! Just go down to the men's room and turn left.