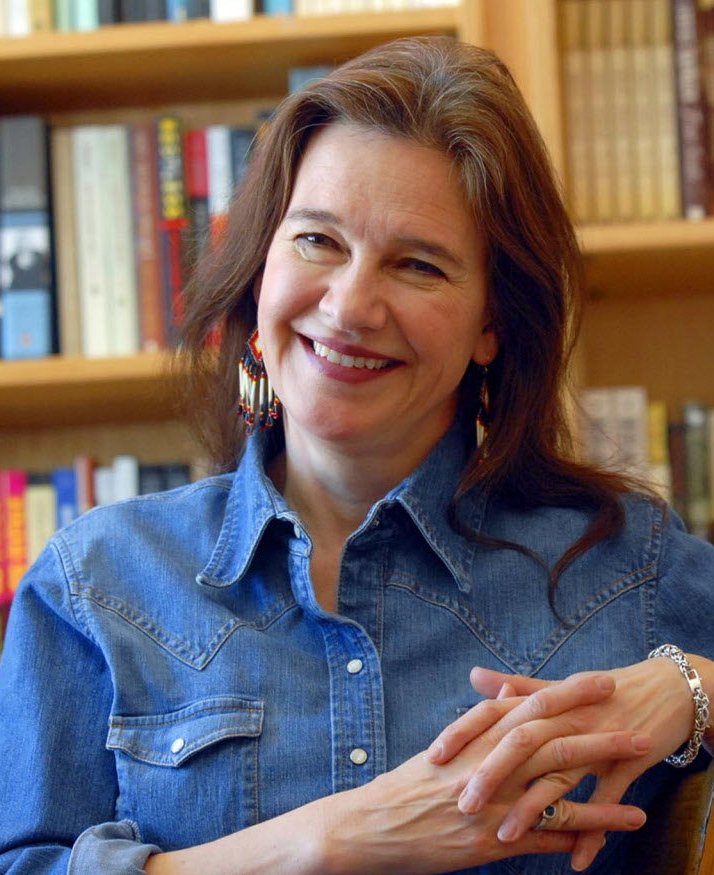 Facts about Louise
Erdrich
Louise Erdrich
is 69 years old
Best known as:
The author of The Plague of Doves
---
---
Louise Erdrich Biography
Louise Erdrich is an American author whose award-winning novels include 2008's  The Plague of Doves and 2012's The Roundhouse (a National Book Award winner).
Her novels are interwoven tales inspired and informed by her experiences in Native American reservations and as a member of the Ojibwe (Chippewa) tribe on her mother's side.
From the midwest, she attended Dartmouth College in the early 1970s — in the first class that allowed women — and there she studied Native American literature and culture under author Michael Dorris, who would become her husband in 1981.
While raising their six children, Erdrich wrote poems and then novels, winning critical praise along the way and producing bestselling books. She also collaborated with Dorris on various works, but they divorced in 1995.
Dorris committed suicide in 1997, amid allegations that he'd abused one or more of their children. Details of the abuse allegations are not publicly known.
Erdrich's other novels include Love Medicine (1984), Tracks (1988), The Antelope Wife (1998), The Game of Silence (2005), Shadow Tag (2010) and LaRose (2016).
Extra credit
Michael Dorris had three adopted children when he married Louise Erdrich (he was the first single man in the U.S. to legally adopt a child); together they had three biological children… Louise Erdrich owns a bookshop in Minneapolis called Birchbark Books.
---
Related Biographies
Something in Common with Louise Erdrich
4 Good Links
Terrific interview from The Paris Review

She wants to move forward, talks about her ex-husband's suicide

2020 interview about her book 'The Night Watchman'

Her bookstore in Minneapolis
Share this: