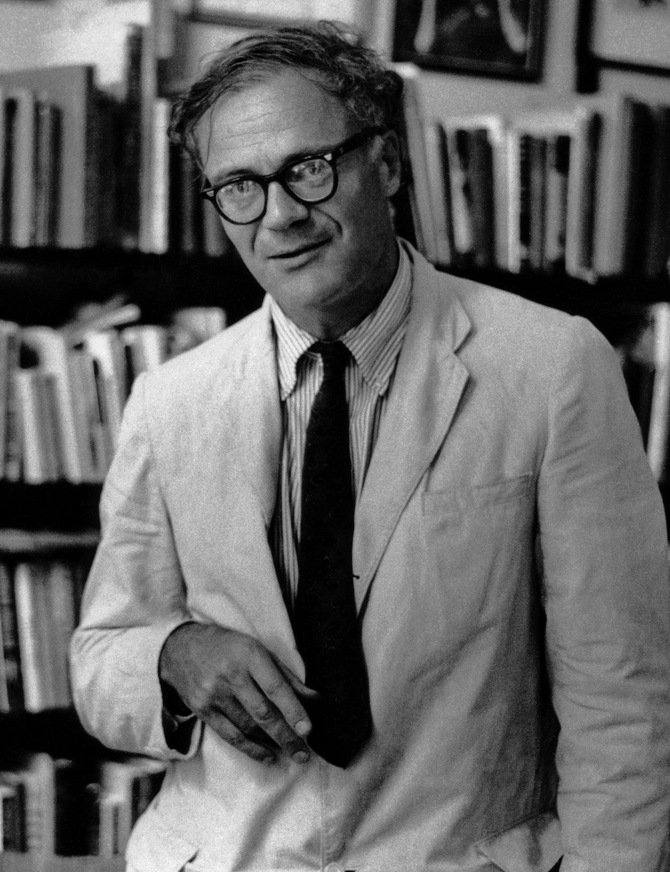 Facts about Robert
Lowell
Best known as:
The "confessional" poet with the collection Life Studies
---
---
Robert Lowell Biography
Robert Lowell was one of the most influential American poets to reach fame in the post-World War II era, the winner of two Pulitzers and a National Book Award, and the author of the collections Lord Weary's Castle (1946) and Life Studies (1959).
From a prominent Boston family, Lowell went to Harvard University for two years before leaving to study poetry with John Crowe Ransom at Ohio's Kenyon College.
Lowell graduated in 1940 and began graduate studies at Louisiana State University, but then World War II broke out.
Lowell spent nearly six months in prison as a conscientious objector to the war (he claimed his objection was about the "unconditional surrender" policy of the United States).
Although his first collection of poems, Land of Unlikeness (1944) went largely unnoticed, his second collection, Lord Weary's Castle, won the Pulitzer Prize.
Lowell then served as poetry consultant to the Library of Congress in 1947 and 1948, and began a teaching career that took him over the years to the University of Iowa, the University of Cincinnati, Yale University, Harvard University, Boston University and England's Essex College.
During his career, Lowell wrote and published many poems and plays, including several about his own problems with manic depression (he was hospitalized several times).
His more personal poems of the 1950s and '60s earned him a reputation as an influential figure in what is called "confessional" poetry, and his anti-war protesting during the 1960s helped make him nationally famous.
Robert Lowell's collections include For the Union Dead (1964), For Lizzie and Harriet (1973), The Dolphin (1973, also a Pulitzer winner) and the posthumously published translation of The Oresteia of Aeschylus (1978).
Extra credit
Robert Lowell was the great-great-nephew of poet, editor and diplomat James Russell Lowell (1819-91), and a cousin of poet Amy Lowell (1874-1925).
---
Related Biographies
Something in Common with Robert Lowell
3 Good Links
Long 1961 interview all about poetry

Biography from Poem Hunters

Bio and inventory of his papers in Texas
Share this: