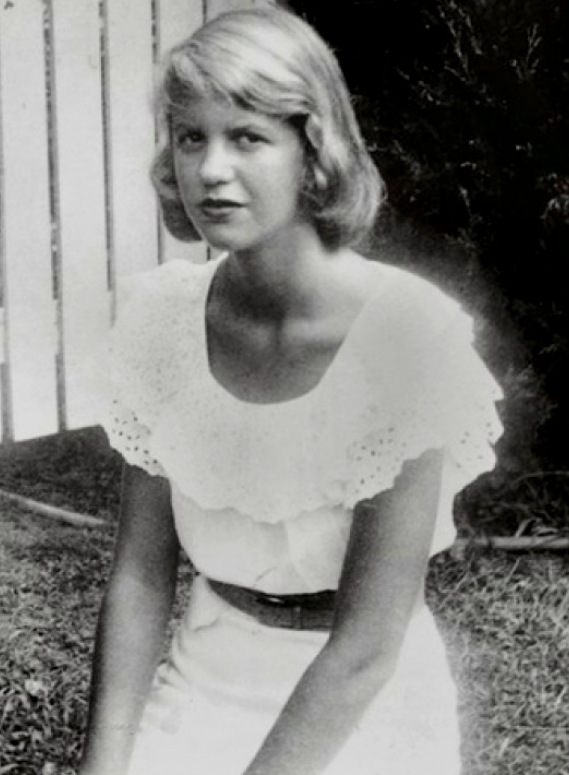 Best known as:
Poet and author of The Bell Jar
---
---
Sylvia Plath Biography
Sylvia Plath's haunting and personal poems and her tragic life story have placed her in the pantheon of contemporary American poets.
Plath grew up outside Boston, graduated from Smith College and attended Cambridge University in England on a Fulbright Scholarship.
In 1956 she married English poet Ted Hughes and, after a brief period teaching at Smith, settled in Devon, England.
In 1960 she published her first collection of poems as The Colossus to favorable reviews, but her marriage to Hughes dissolved and Plath moved to London with her two children.
Between 1961 and 1963 she wrote dozens of poems, but continued to struggle with a mental illness that had already caused her to attempt suicide twice.
In 1962 her play Three Women was performed on BBC, and her semi-autobiographical novel, The Bell Jar, was published under a pseudonym.
In February of 1963 Plath gassed herself to death with her kitchen oven.
Most of her published works appeared posthumously, including Ariel (1965), Winter Trees (1972) and Johnny Panic and the Bible of Dreams (1979, a collection of short fiction). In 1981 The Collected Poems of Sylvia Plath was published, edited by Hughes; it won a Pulitzer Prize in 1982.
---
Related Biographies
Something in Common with Sylvia Plath
4 Good Links
Reprint of an assessment from the 1980s

Biographical background and commentary on her work

New York Times archive of stories (requires free registration)

Informational tribute from a fan
Share this: