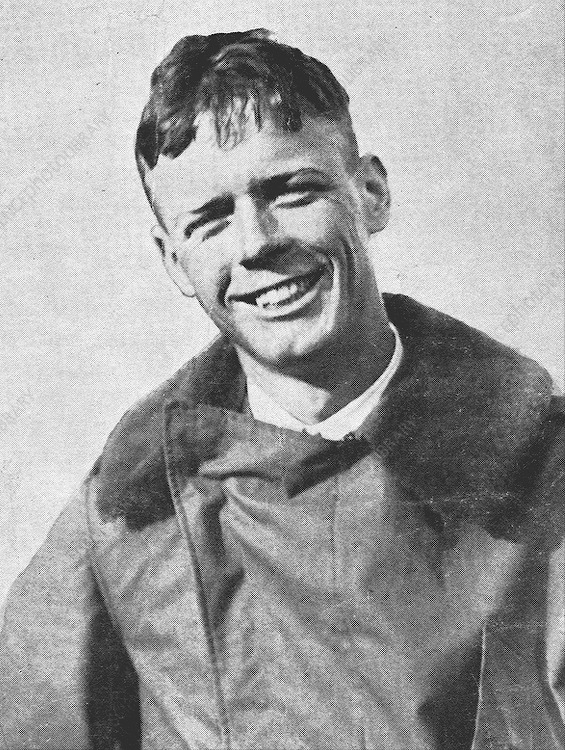 Facts about Charles
Lindbergh
Best known as:
The first person to fly solo across the Atlantic Ocean
---
Charles Lindbergh Biography
Name at birth:
Charles Augustus Lindbergh
Charles Lindbergh made the first-ever solo airplane flight across the Atlantic Ocean.
He left Roosevelt Field in New York on May 20, 1927, piloting a plane named The Spirit of St. Louis. 33 1/2 hours later he landed in Paris to a hero's welcome and global fame that stayed with him the rest of his life.
Charles Lindbergh was also part of a famous criminal case: In 1932, at the height of Lindbergh's international celebrity, his infant son, Charles Jr., was kidnapped and later found dead. The case and subsequent trial was a public sensation. A German immigrant named Bruno Hauptmann was convicted of the crime and executed, though in the years since some have claimed he was wrongly accused.
In the late 1930s, Lindbergh became enamored with Adolf Hitler's transformation of Germany, and was a vocal opponent of American entry into World War II. His reputation as an anti-Semite and white supremacist was such that President Franklin Roosevelt denied him a command in the Air Corps after the U.S. entered the war. Nonetheless, Lindbergh joined United Aircraft as a technical advisor and in that capacity had a distinguished war record, even managing to fly combat missions in Asia.
Charles Lindbergh married the former Anne Morrow on May 27, 1929. They had six children: Charles Jr. (b. 1930), Jon (b. 1932), Land (a son, b. 1937), Anne (b. 1940), Scott (b. 1942) and Reeve (b. 1945).
However, Charles Lindbergh had a total of 13 children. DNA tests taken in 2003 confirmed that he was the father of three German siblings: David and Dyrk Hesshaimer and Astrid Bouteuil. The three, who requested the tests, said that Lindbergh had carried out an affair with their mother, Brigitte Hesshaimer, from 1957 until his death in 1974. It was later revealed that Lindbergh had four other children in Europe: Two by Hesshaimer's sister Marietta, and another two by his personal secretary, known only by the name of Valeska.
Charles Lindbergh's 1953 autobiography The Spirit of St. Louis won the Pulitzer Prize.
Extra credit
Charles Lindbergh was followed by Amelia Earhart, the first woman to fly solo across the Atlantic Ocean… In one of the early "Trial of the Century" cases, the Lindbergh baby kidnapping and murder captivated the public interest and sold newspapers.
---
Related Biographies
Something in Common with Charles Lindbergh
4 Good Links
Lindbergh's environmental organization; bios of Charles and Anne, plus many other good links

PBS article about his Nazi love and white supremacy beliefs

Hoest recap (plus much more about Lindbergh) from the Lindbergh House in Minnesota

The famous tale from the FBI
Share this: