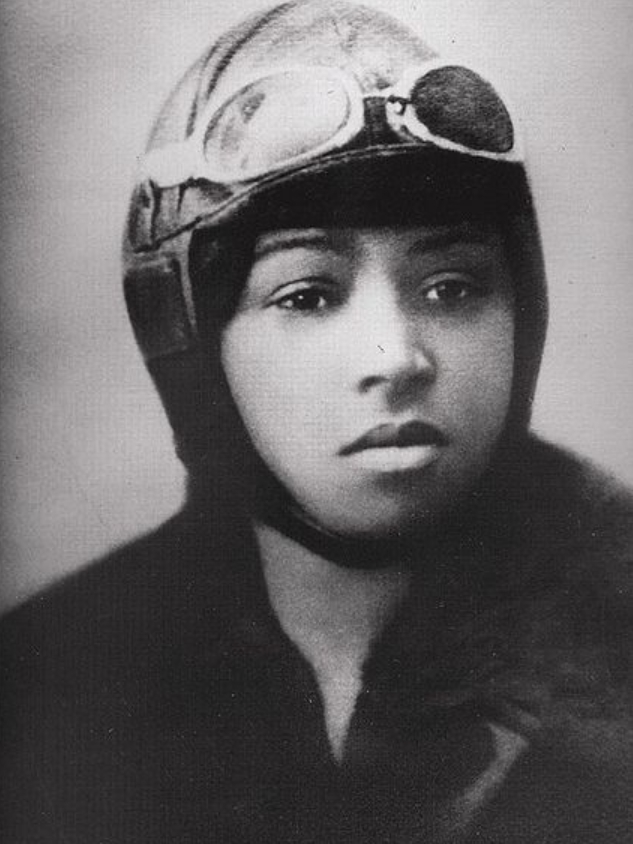 Happy birthday to Bessie Coleman, who was born on this day in 1892.
With Black History Month coming up, it's only natural to toss Coleman an extra salute. She was a rare bird.
Born in tiny Atlanta, Texas ("Gateway to the Piney Woods"), she moved to Chicago and got interested in flying after hearing her brothers talk about it after World War I.  In those days, nobody in Chicago, and possibly nobody in America, would teach a Black woman to fly.  So Coleman went to night school, took a few months of basic French, and then made her way to Paris for flying lessons.
She got her pilot's license from the Federation Aeronautique International on June 15, 1921. That made her the world's first licensed Black aviator, male or female.
This was six years before Charles Lindbergh soloed across the Atlantic, and almost before Amelia Earhart even got off the ground. (Earhart also took her first lessons in 1921.)
"Brave Bessie" returned to the United States and spent four years barnstorming across the United States, often performing in support of Black causes, with plans to open a flight school of her own. Her death, on April 30, 1926, was as dramatic as her life:
Coleman had been in the air barely ten minutes and was at an altitude of 5,000 feet when she put the plane into a 110 mile-per-hour power dive. The plane suddenly flipped over, and Bessie, who had neither fastened her seat belt nor worn a parachute, was thrown from the plane and plunged to her death.
Whew. What a tale. Happy birthday, Ms. Coleman, wherever you are!
See our full Bessie Coleman biography »