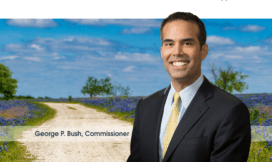 George Prescott Bush
is 46 years old
Best known as:
The son of former Florida governor Jeb Bush
---
George Prescott Bush Biography
George Prescott Bush is the eldest of three children of Florida governor Jeb Bush. He is often called George P. Bush to distinguish him from his uncle, former president George W. Bush, and his grandfather, former president George H.W. Bush.
George Prescott Bush campaigned for his uncle George W. during the 2000 presidential campaign; his good looks and Hispanic heritage (his mother, Columba, was born in Mexico) made him a popular figure with younger voters. His speech at the 2000 GOP convention earned George P. comparisons to another political heir, the late John Kennedy Jr.
Bush graduated from Rice University in 1998 and taught high school in Florida before returning to law school at the University of Texas, earning his degree in 2003. He worked for the corporate law firm of Akin, Gump, Strauss, Hauer & Feld, co-founded a private equity firm, Pennybacker Capital, and then started an energy consulting firm called St. Augustine Partners.
George P. Bush also joined the Naval Reserve in 2007 and in 2010 began an eight-month tour of duty in Afghanistan as an intelligence officer, reportedly being given an assumed name to conceal his prominent identity. In 2014 he began his own political career by winning election as Texas Land Commissioner; CBS News called the job "a little-known but powerful post that could lead to higher offices." He took office on January 2, 2015 and we reelected to the post for another four-year term in 2018.
Extra credit
George P. Bush has a younger sister and a brother: Noelle Bush (b. 1977) and John Bush, Jr. (known as Jebby, b. 1983)… George P. Bush married a law school classmate, Amanda Williams, on August 7, 2004. They have two sons, Prescott Walker Bush (b. 2013) and Jack Bush (b. 2015)…  George Prescott Bush (and now his son as well) share a name with his great-grandfather, Prescott Bush… George P. Bush was arrested for burglary when he was 18 years old. He was arrested "for breaking into the house of a girlfriend in the Killian area of Miami… Police were said to have drawn up a report in which he was accused of burglary and 'criminal mischief,' having driven his four-wheel-drive vehicle over two front lawns in the affluent suburb" according to a 2000 report in The Telegraph. Bush was not formally charged because the girl's parents declined to press charges… According to an April 18, 2000 article in the New York Times, "In 1988, when he was 12, [George P.] was an unwitting participant in a short-lived hullabaloo about the way his grandfather, then the vice president, introduced him and his two Mexican-American siblings to President Reagan. Vice President Bush affectionately called them 'the little brown ones.'"
---
Related Biographies
Something in Common with George Prescott Bush
4 Good Links
2018 report from The Houston Chronicle

Official site for his job as Texas Land Commissioner

2000 report, as his star was rising, from The Austin Chronicle

His own social media feed
Share this: