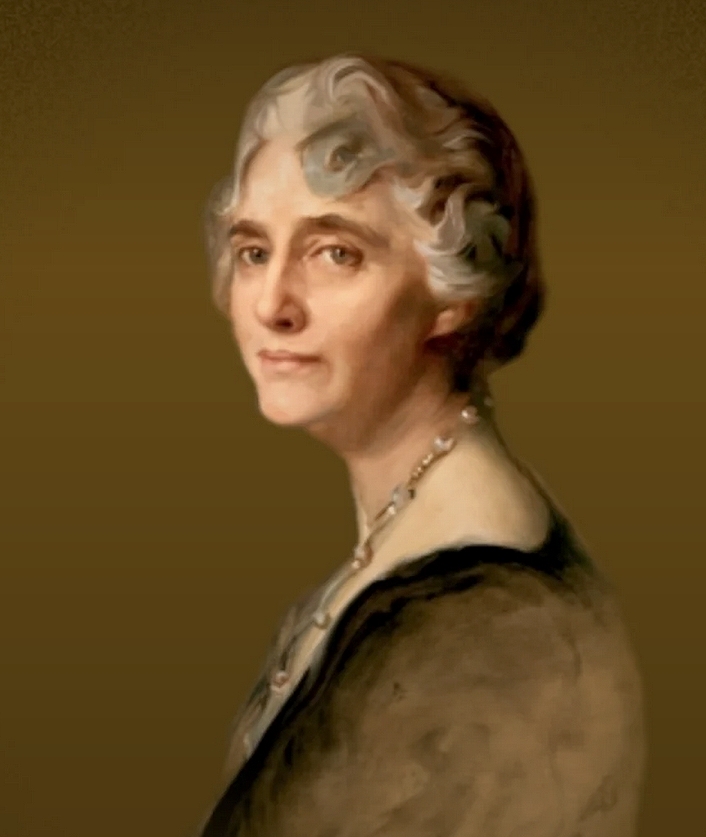 Best known as:
United States president Herbert Hoover's wife
---
---
Lou Hoover Biography
Lou Henry Hoover was the First Lady of the United States during her husband's term as president, from 1929 to 1933.
She was born in Iowa — just like future husband Herbert — but moved to California with her family when she was a girl. Lou graduated from Stanford University (1898) as the first woman at that school to major in geology.
That's where she met Herbert (Bert) Hoover, another geology student a few years ahead of her.
By the time Lou was out of school, Herbert had proposed to her from Australia, where he was working for a mining firm. They married in 1899 and moved to China, where he had accepted a position directing a mining operation.
Over the years the Hoovers traveled the world for Herbert's successful mining business, and during and after World War I Lou helped with hunger relief efforts in Europe (especially Belgium) and in the U.S.
As First Lady she was an adept hostess who supported social causes and argued for more opportunities for women.
Less than a year into Hoover's term, the stock market crashed and the Great Depression began. Although Lou worked for the needy, her reserved personality and formal manner were interpreted by many as cold and uncaring.
President Hoover, overwhelmed by the effects of the Depression, was sent packing after one term, and the Hoovers retired to California.
Lou remained active in social causes (including service as national president of the Girl Scouts of America), and during World War II she organized relief efforts for war refugees from new home with Herbert at the Waldorf Astoria Hotel in New York City.
After Lou died of a heart attack in 1944, it was discovered she had been far more charitable than anyone had realized and had been a regular donor to many individuals and relief organizations.
Extra credit
Lou also studied languages (she and Herbert used to converse in Mandarin) and earned professional kudos for her translation of a 16th century mining treatise from Latin into English… The Hoovers had two sons, Herbert, Jr. (b. 4 August 1903) and Allan (b. 17 July 1907)… Lou was buried in Palo Alto, California, but after her husband's death her remains were moved to West Branch, Iowa, the location of the Herbert Hoover National Historic Site.
---
Related Biographies
Something in Common with Lou Hoover
3 Good Links
Her profile from the Hoover Presidential Library & Museum

Bio and feature from C-SPAN network

From the University of Virginia's Miller Center for Public Affairs
Share this: