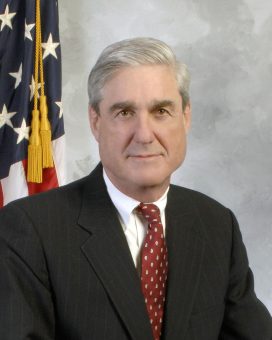 Facts about Robert
Mueller
Robert Mueller
is 78 years old
Best known as:
The Director of the FBI, 2001-13
---
Robert Mueller Biography
Name at birth:
Robert Swan Mueller III
Robert Mueller is the former FBI director who was named special counsel by the U.S. Justice Department on May 17, 2017. Mueller was given the job of leading an investigation into alleged ties between Russia and the 2016 presidential campaign of Donald Trump.
Robert Mueller grew up near Philadelphia, graduated from Princeton University in 1966, and earned an M.A. in international relations from New York University before enlisting in the U.S. Marines in 1968. During his three-year hitch, he led a rifle platoon in the Vietnam War and served with distinction as an officer. He then returned to the U.S. and enrolled in the University of Virginia Law School, graduating in 1973.
After a few years at the private San Francisco law firm of Pillsbury, Madison and Sutro, Mueller became a prosecutor in the U.S. Attorney's office in the same city in 1976. He moved to the Boston office in 1982 and then in 1986 became the city's U.S. Attorney. Four years later, in 1990, he became head of the Justice Department's criminal division. After stints in private practice and in other Justice Department posts, he was named the Director of the FBI by President George W. Bush in 2001.
Mueller served as FBI director for 12 years, from September 4, 2001 through September 4, 2013. (FBI director terms are 10 years, but President Barack Obama asked Mueller to serve two extra years at the end of his term.) He was succeeded by James Comey.
James Comey was fired by new president Donald Trump in May of 2016, with Trump saying he fired Comey in part because "this Russia thing with Trump and Russia is a made up story." In the ensuing uproar, Robert Mueller was appointed a Justice Department special counsel by deputy attorney general Rod Rosenstein.  Per Rosenstein's order, Mueller was asked to investigate "any links and/or coordination between the Russian government and individuals associated with the campaign of President Donald Trump."
By December of 2017, Mueller's investigations led to the arrest of Trump campaign advisor Paul Manafort and to a guilty plea from President Trump's former National Security Advisor, Michael Flynn, who admitted to lying to the FBI about his contacts with Russian officials after Trump was elected president in 2016.
Extra credit
Before going to Princeton, Robert Mueller graduated from the elite prep school St. Paul's… Time magazine reported in 2001 that Robert Mueller's "high WASP name — Robert Swan Mueller III — spawned the nickname 'Bobby Three Sticks'"… Mueller took the FBI job exactly one week before the World Trade Center attacks of September 11, 2001… Robert Mueller and his wife, Ann, have two daughters: Cynthia and Melissa.
---
Related Biographies
4 Good Links
The May 2017 story from The New York Times

A look back: 2001 Time magazine profile of Mueller

Good detailed 2017 explainer from The Washington Post

UK paper The Guardian has story archives on Trump, Mueller and everything
Share this: