I was in downtown Portland, Oregon today, and I took a couple of photos of this Abraham Lincoln statue that is in what the locals call "the Park blocks."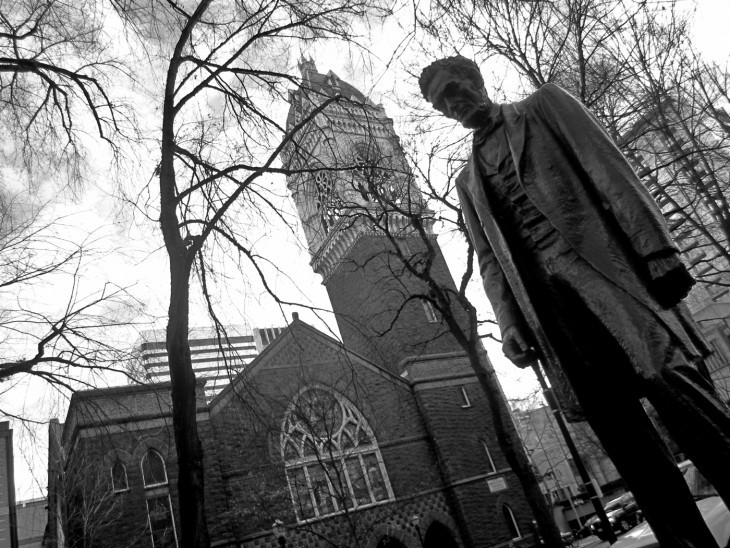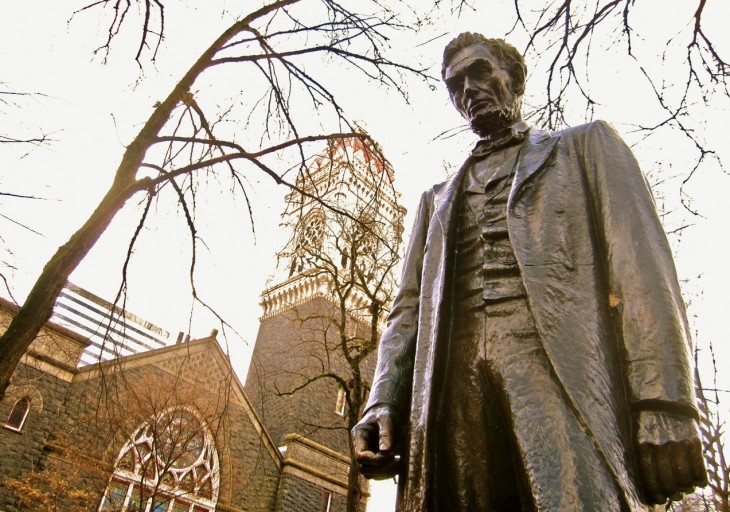 This is right near the Portland Art Museum. The last time I was at the Portland Art Museum, it was to see the R. Crumb exhibit — his illustrations of the Genesis chapters of the Bible.
Abe Lincoln doesn't have a lot to do with the history of Portland, Oregon, of course. There is one very statue-a-tory link, however: Mount Tabor, a volcano in southeast Portland, has a statue of Harvey Scott, one of Portland's early big shots.
The Harvey Scott statue was done by Gutzon Borglum, a sculptor from Idaho who also did Lincoln's head for the monument at Mt. Rushmore. In fact, Gutzon Borglum had kind of a thing for carving Lincoln's face.