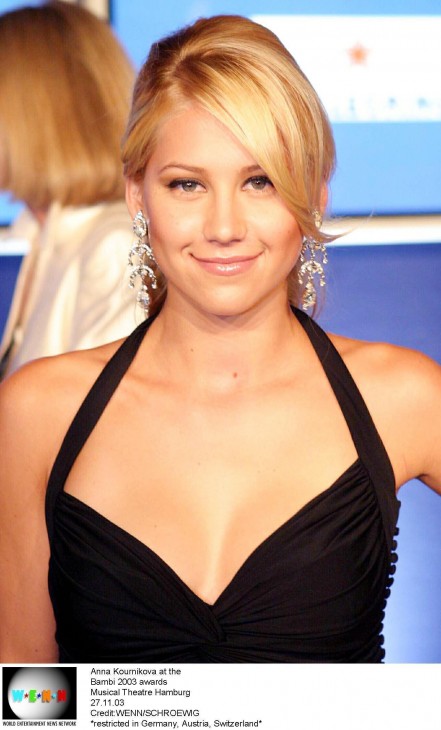 Anna Kournikova
turns 30 today. The former teen tennis sensation was born on this day in Moscow in
1981
, back when it was still the Soviet Union.
For those of us who were professionally involved with the Anna Kournikova craze of the late 1990s, it's a bit weird to realize that 12 years later, she's still only 30. (For that matter, in 1981 Leonid Brezhnev was still in charge of the Soviet Union. That really does seem like a long time ago.)
Anna Kournikova will always have a special place in my heart because Lycos once sent me to Wimbledon for a week just to be on hand as they gave her the Lycos 50 award as the most-searched athlete on the Internet. (This was in 2000, the same year she posed for this billboard.) I had no other responsibilities, stayed at the Hilton, ate strawberries and cream, and saw Andre Agassi play on Center Court. And I chatted with her very friendly mother before the press conference.
I also placed a five-pound bet on her at Ladbroke's to win Wimbledon. The clerk took my money, handed me the ticket, and said "Oh, you're taking an awful chance there, laddie." (He was right: she crashed out in the second round.) All in all, it was a glorious paid vacation at the height of the original dot-com boom.
These days Anna K. is keeping busy (as who isn't?) with reality TV.
For old time's sake, I will now utter that immortal 1999 phrase: see photos of Anna Kournikova!