The long-awaited first photo of Anne Hathaway as Catwoman has been released. Let us glory in it: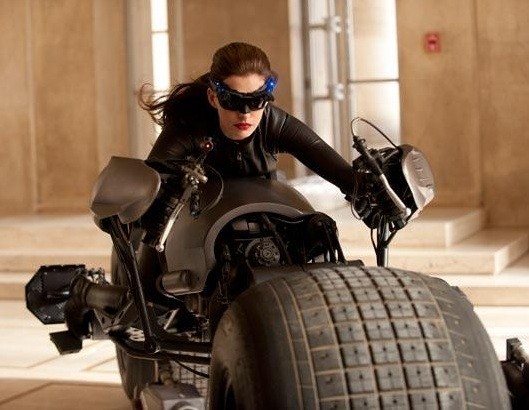 Sorry, I remain unmoved. Anne Hathaway is swell and all, but there's not much in this photo to get anyone panting for summer 2012 and The Dark Knight Rises. The photo might as well be titled "First look at Anne Hathaway's distant forehead!"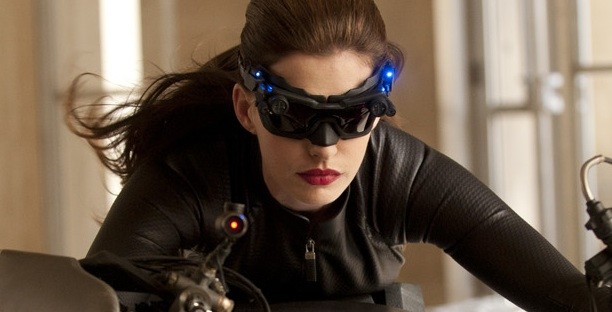 Cool glasses, though. News flash: Catwoman uses Bluetooth!
Now see non-Catwoman-related photos of Anne Hathaway looking fetching >>