Here they are: the three brave humans who flew to the moon 50 years ago. Two of them walked on its surface. The three are: Commander Neil Armstrong, command module pilot Michael Collins, and lunar module pilot Buzz Aldrin. Studs!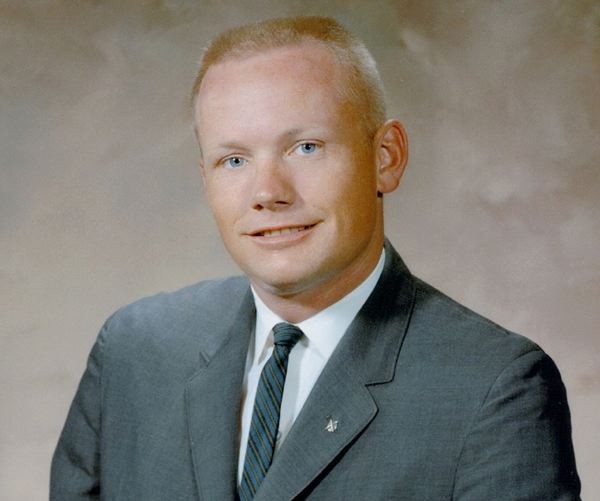 Here's young Neil Armstrong in his test pilot days. He flew 78 missions in the Korean War, went to Purdue, and then flew crazy fast planes as a test pilot before joining NASA.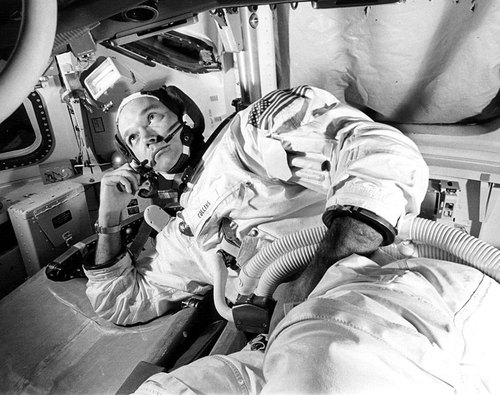 Here's Mike Collins in a test module during training for Apollo 11. He joined the U.S. Air Force in 1952, a little too late for action in Korea. He, too, became a test pilot, getting training at Edwards Air Force Base in 1960. Then it was on to NASA.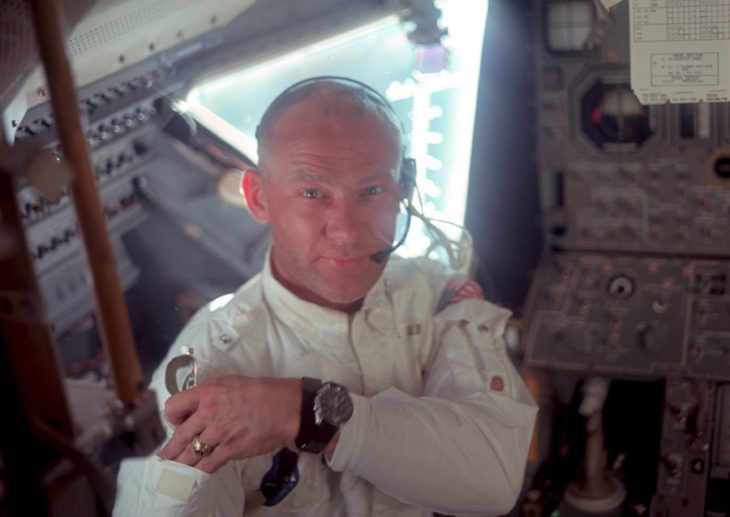 Here's Buzz Aldrin checking out the lunar module on his way to the moon during Apollo 11. Buzz went to West Point, then flew fighters in the Korean War, flying 66 missions in all. Then, ho-hum, he got a doctorate in aeronautics from the Massachusetts Institute of Technology. ("His doctoral thesis was Line-of-Sight Guidance Techniques for Manned Orbital Rendezvous, earning him the nickname 'Dr. Rendezvous' from fellow astronauts," says Wikipedia.)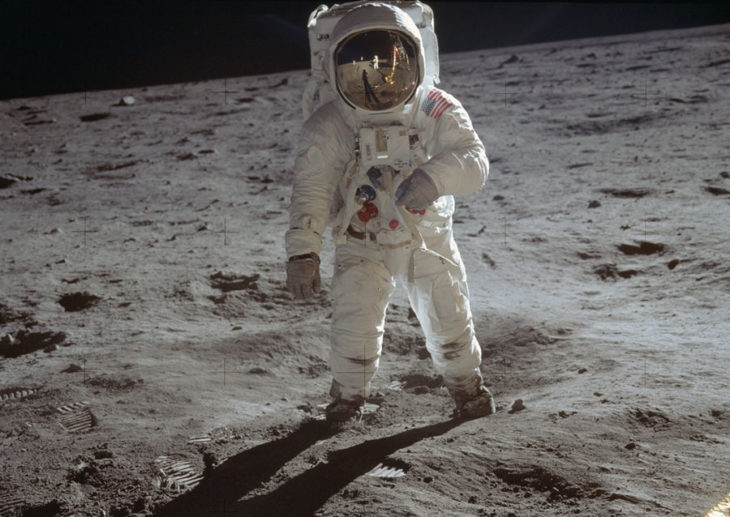 And then he walked on the moon. That's Buzz above, with Neil Armstrong (taking the picture) reflected in his visor. Fun fact: although it looks like he's posing, Aldrin was probably reading from a checklist wrapped around his left wrist.
Incredible stuff, even 50 years later. It never gets old!
If you're looking for more thrills, try the Apollo 11 in Real Time website, where you can track the mission exactly as it happened 50 years ago.