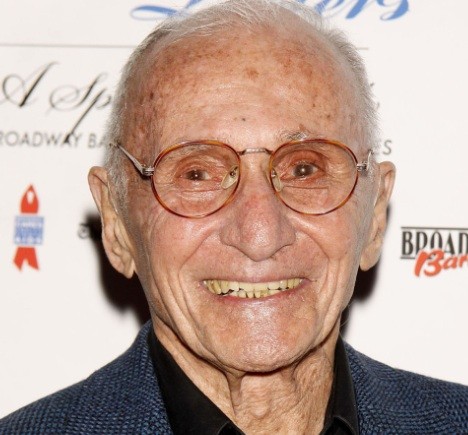 Writer and director Arthur Laurents has died of pneumonia.
He was the librettist for two Broadway classics, West Side Story (1957) and Gypsy (1959), and directed the original production of La Cage aux Folles (1983), among many other shows. In his spare time, he wrote the movies The Way We Were and the Alfred Hitchcock thriller Rope.
Playbill has an excellent obituary, and they've also republished a 2008 profile of Laurents, Life in the Theater.
Laurents collaborated with Stephen Sondheim on both West Side Story and Gypsy. The two old warhorses took the stage together in 2008, at the opening night of a Gypsy revival on Broadway.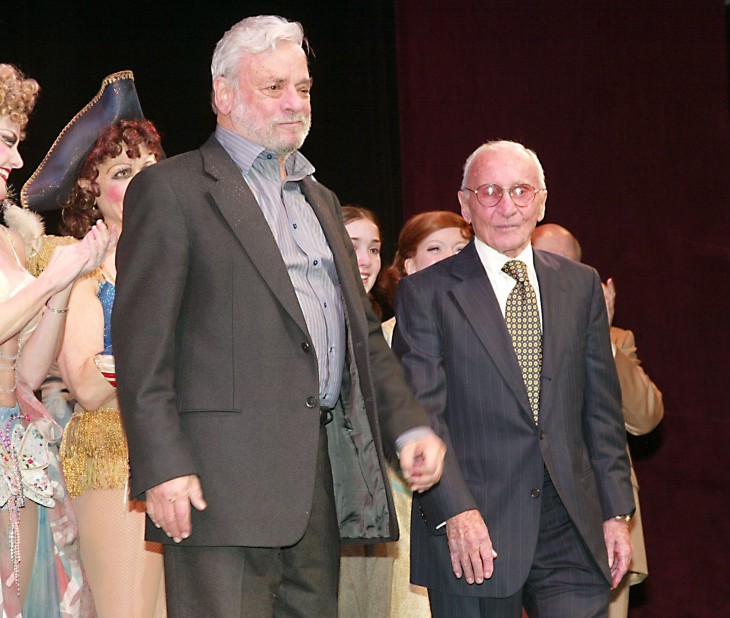 "In recent weeks," says his obituary, "Mr. Laurents had finished work on a new play, and had
concluded negotiations with a major studio for a new feature film
version of Gypsy." Way to keep it up right to the end, man.