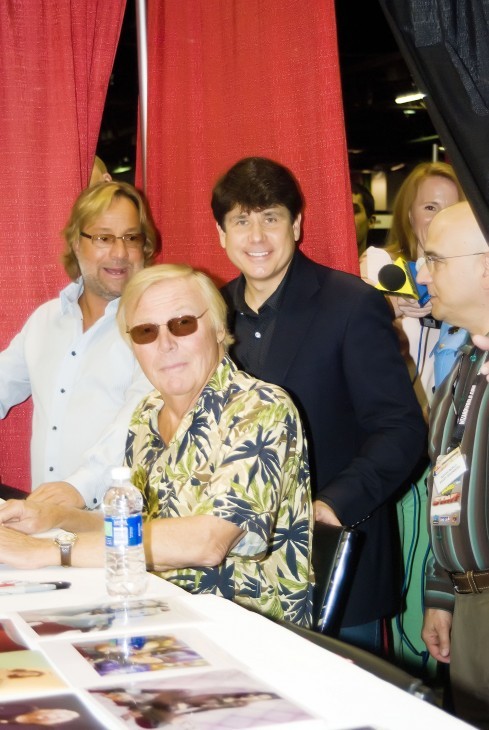 Who said there are no second acts in American lives? Here's disgraced former Governor Rod Blagojevich posing with Adam "TV's Batman" West at this weekend's Wizard World 2010 Chicago Comic Con.
Blago was convicted this week of lying to the FBI, but the jury ended up deadlocked on 23 other charges. He's playing that up as a victory, natch.
At the Comic Con, Blagojevich signed autographs for $50 a pop, and posed for photos for $80 each. Continuing his surreal tour, Blagovich posed behind the wheel of the Batmobile…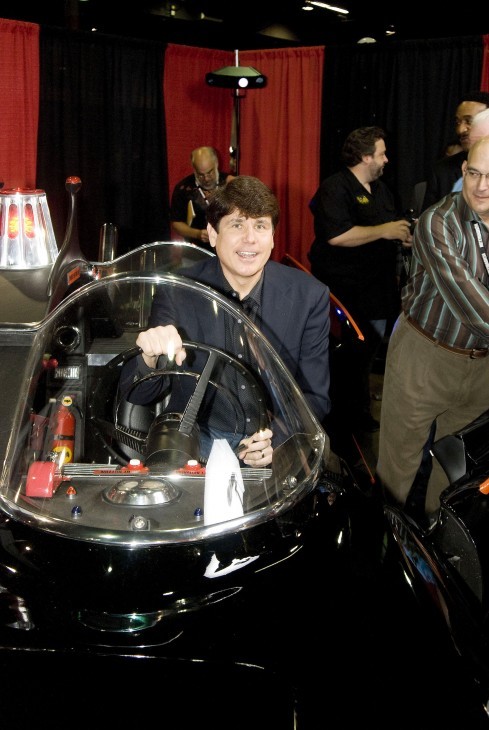 …and got the thumbs-up from members of the Suicide Girls website.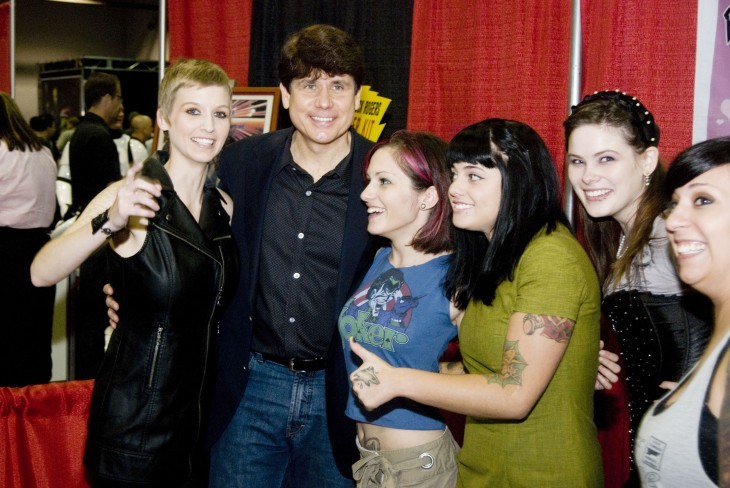 The Suicide Girls weren't the only groupies:
"Jeremy Scheuch, who had an image of the former governor tattooed on his
thigh, was one of an undisclosed number of fans who shelled out cash
for the newly convicted Blagojevich's signature and photo."
The tattoo is truly amazing. If that's not rehabilitation, what is?
Now see a photo of Rod Blagojevich exposing his tongue while wearing a Chicago Cubs baseball cap >>