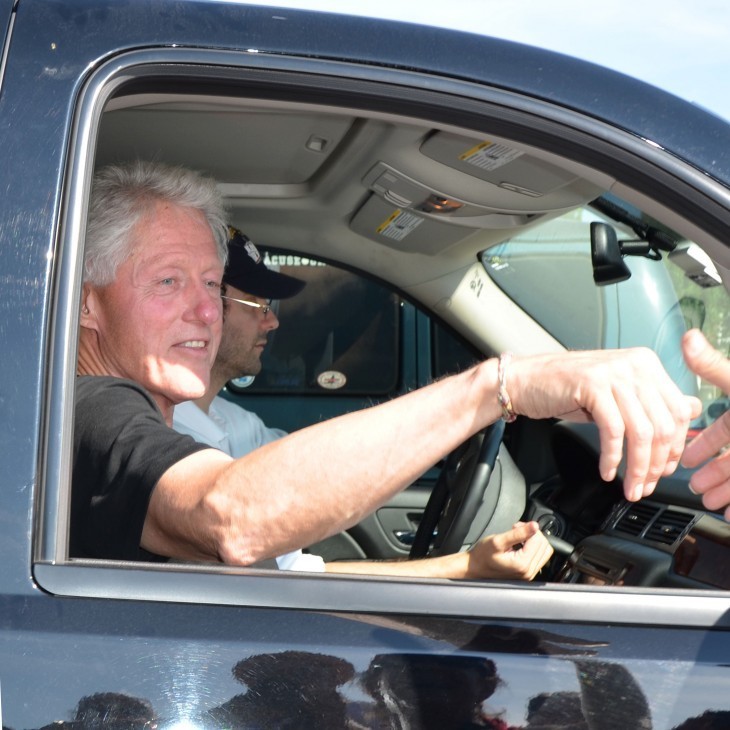 "Mr. Mayor, fellow Democrats, we are here to nominate a president… and I've got one in mind."
What a great opener from former president Bill Clinton. He delivered a crowd-pleaser to the Democratic Convention in Charlotte last night. The man he has "in mind" is, of course, current President Barack Obama.
(Clinton didn't actually arrive in a pickup truck — that's just a photo we happened to have on hand of him from a celebrity softball game two weeks ago.)
As is his wont, Bill Clinton went on for 48 minutes, but nobody seemed to mind. You can read the full text here.