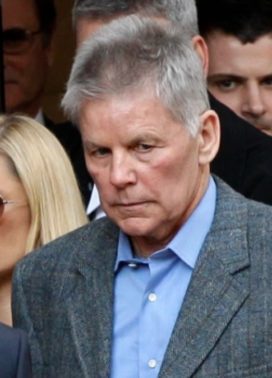 Gary Condit
is 74 years old
Best known as:
The congressman who knew the murdered intern Chandra Levy
---
---
Gary Condit Biography
A U.S. Congressman from 1989-2003, Gary Condit gained notoriety after the disappearance of Chandra Levy. Levy, a former Bureau of Prisons intern, vanished in May of 2001; Condit, married and the father of two grown children, first called Levy a "good friend," but later admitted he'd had a deeper relationship with her.
Police said that Gary Condit was not a suspect in Chandra Levy's disappearance, but his involvement earned national headlines and comparisons to the the case of Bill Clinton and Monica Lewinsky. Condit was formerly a city councilman (1972-74) and mayor (1974-76) of the city of Ceres, California; from 1983-89 he was a California state assemblyman. He was elected to represent California's 18th Congressional district in a special election in 1989.
In 1995 he helped found the so-called "Blue Dog Democrats," a voting coalition of conservative and moderate congressmen. Despite the Levy scandal, Gary Condit ran for Congress again in 2002; he was defeated in the Democratic primary by Dennis Cardoza, a former member of Condit's own staff.
Extra credit
Chandra Levy's body was found in a Washington, D. C. park in May of 2002, just over a year after she was reported missing. Ingmar Guandique, an illegal immigrant from El Salvador, was convicted of the murder in 2010, but in 2015 a judge granted him a fresh trial. In 2016, prosecutors said they couldn't prove the case against Guandique and were dropping the charges… According to a July 2008 story in The Washington Post, "Condit continues to deny that he had romantic relationships with any of the women interviewed by investigators. He also has denied that he ever had a romantic relationship with Chandra." Critics note that Gary Condit has never defined precisely the phrase "romantic relationship."
---
Related Biographies
Something in Common with Gary Condit
3 Good Links
A major 2008 review of the case by The Washington Post

CNN offers a history of his political career and his involvement in the Chandra Levy case

Odd bit from The Smoking Gun about Condit's connection to George Clooney and Rick Rockwell
Share this: