Yesterday on a walk through downtown Portland, Oregon I came upon this poster for an upcoming music show: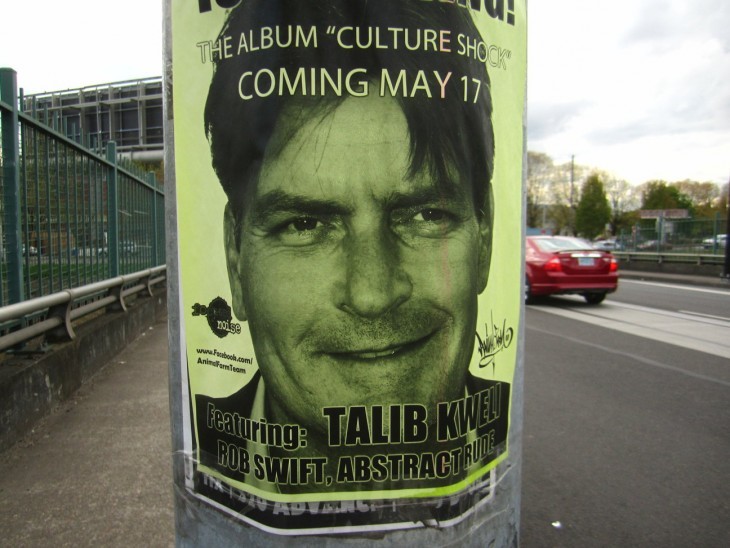 Near as I could tell, the bands and the show had absolutely nothing to do with Charlie Sheen. As far as I know, having read a short biography of Charlie Sheen, the television star and all-around tabloid goofball doesn't have anything to do with rock (or hip hop) music.
It doesn't matter. It's CHARLIE SHEEN, and I'm supposed to want to go rock out because it's CHARLIE SHEEN.
It doesn't even say whether Charlie Sheen has a posse.