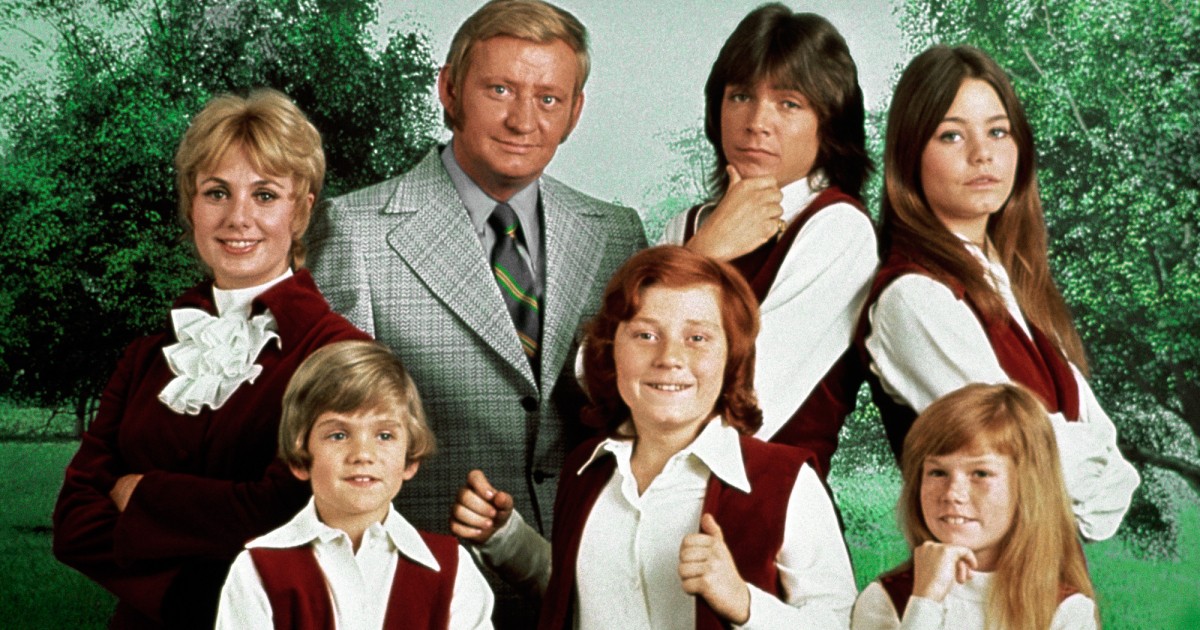 David Cassidy has died at age 67, and if you're not old enough to weep nostalgic tears at news of his passing, you may instead be saying "Who is David Cassidy?"
You can get most of the story just by watching this clip from The Partridge Family, Cassidy's hit 1970s sitcom:
The show was a triumph of suspended disbelief; if you can convince yourself that li'l tyke on the tambourine is actually playing, give yourself a shiny star. On the other hand, props to Shirley Jones, Cassidy's onscreen mom and real-life stepmom, for throwing herself into the role like a trouper. (She was a long way from Rodgers and Hammerstein.)
David Cassidy actually did do the singing, though:
 The Partridge Family series creator Bernard Slade and producers Paul Junger Witt and Bob Claver did not care whether Cassidy could sing, knowing only that his androgynous good looks would guarantee success. Shortly after production began, though, Cassidy convinced music producer Wes Farrell that he was good enough, and he was promoted to lead singer for the series' recordings.
The show actually made Cassidy more of a pop music star than an acting star; he even sold out the Houston Astrodome in 1972.  Well, good luck to you, Mr. Cassidy, wherever you are.
See our biography of David Cassidy »