English artist David Hockney has a show in Los Angeles called The Arrival of Spring. Drawings he did on an iPad.
According to the press release, the exhibition includes 49 works that are nearly six feet tall and four feet wide, and 12 works that are eight feet tall and six feet wide. That sounds better than looking at them iPad-sized.
They are described by the L.A. Louver as "capturing the subtle shifts in landscape that occurs between the bleakness of winter and the fecundity of spring." Bleakness, meet fecundity!
Here are some shots from the L.A. Louver's site: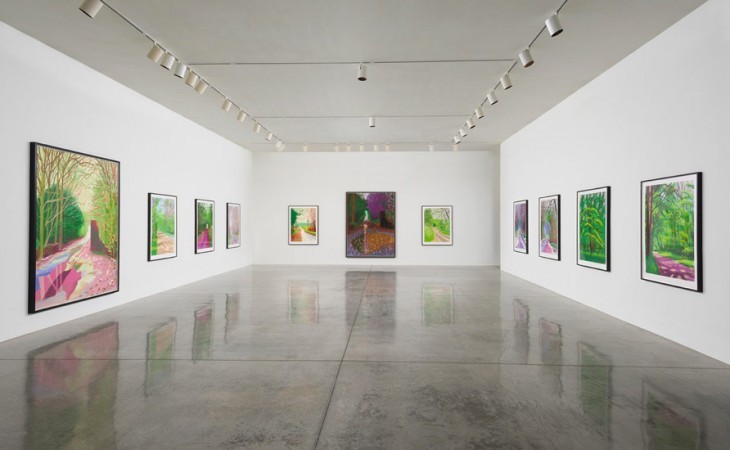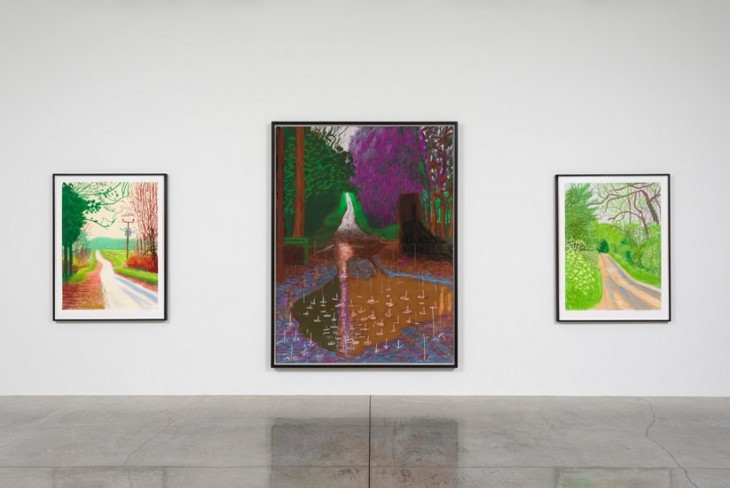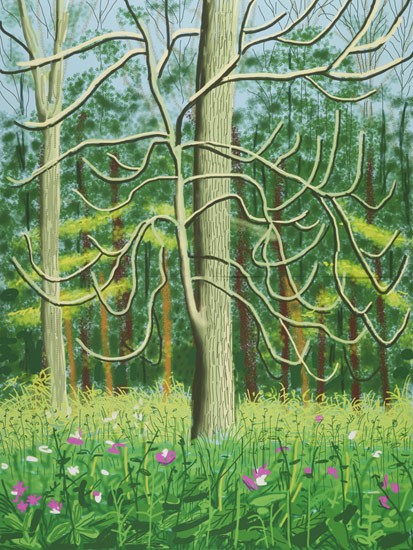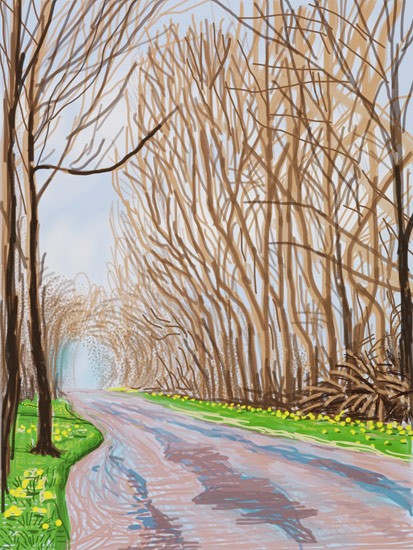 Read our Who2 biography of David Hockney. His most famous painting is probably this: