test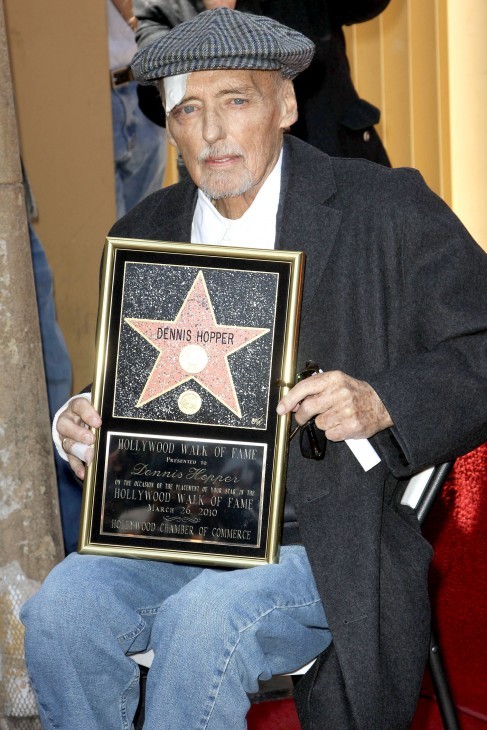 Dennis Hopper may be weakened by prostate cancer — said to be terminal prostate cancer — but he made it to Hollywood on Friday to receive his own star on the Hollywood Walk of Fame. Photos follow.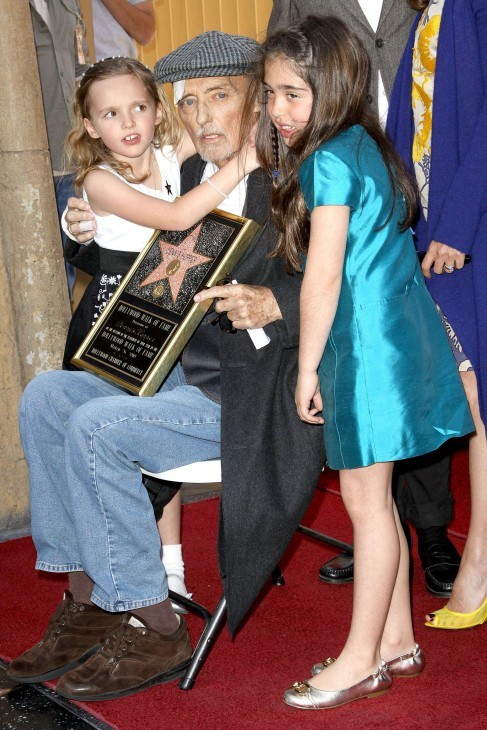 Dennis Hopper looked rough, no doubt about it. (The bandages, Hopper said, were the result of a recent fall.) But he also cracked jokes and was surrounded by family, including his daughter Galen (left) and granddaughter Violet Goldstone (right).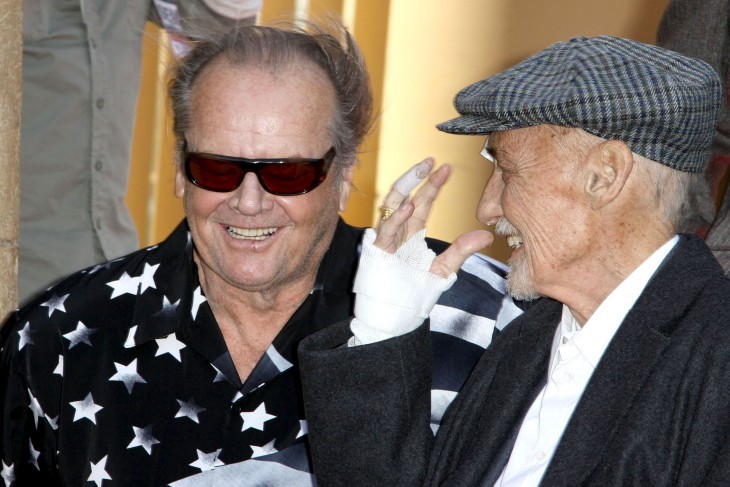 Fellow actors Jack Nicholson and Viggo Mortensen also showed up for Hopper. Nicholson always seems to have the light touch.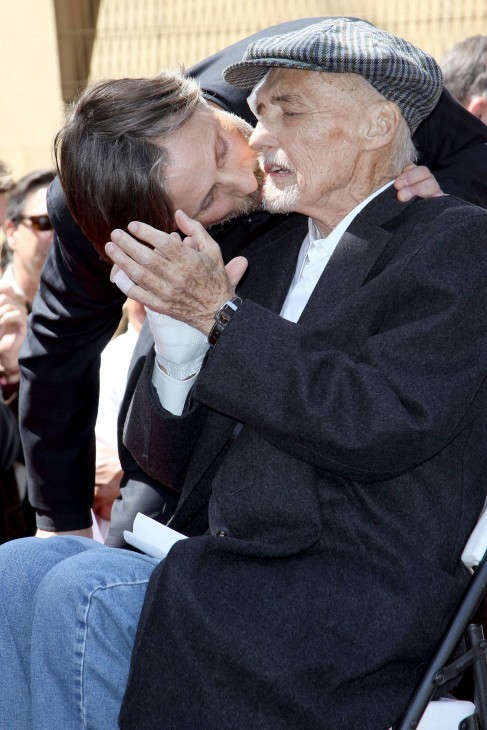 Dennis Hopper gets a kiss from Viggo Mortensen after the younger actor spoke in tribute to Hopper at the ceremony. (Aside: had Mortensen been old enough, he could have fit right in with those boys in Easy Rider back in the day.)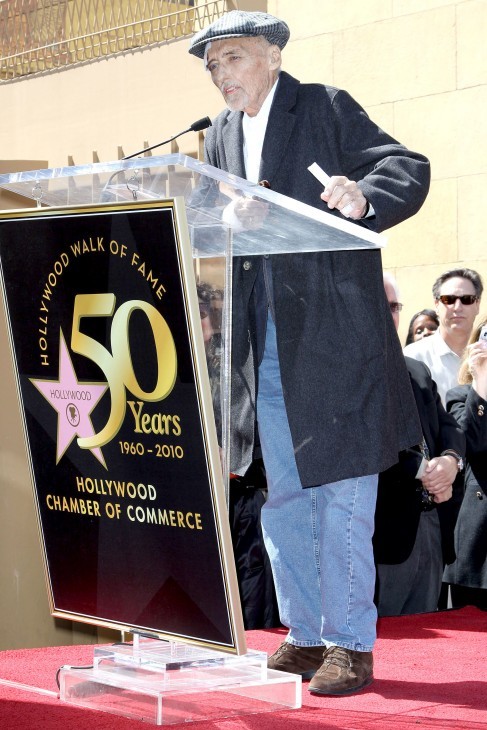 "Everyone here today that I've invited — and obviously some that I haven't invited — have enriched my life tremendously," Hopper said when accepting his star. "They've shown me a world that I'd never seen, being a farm boy from Dodge City, Kansas."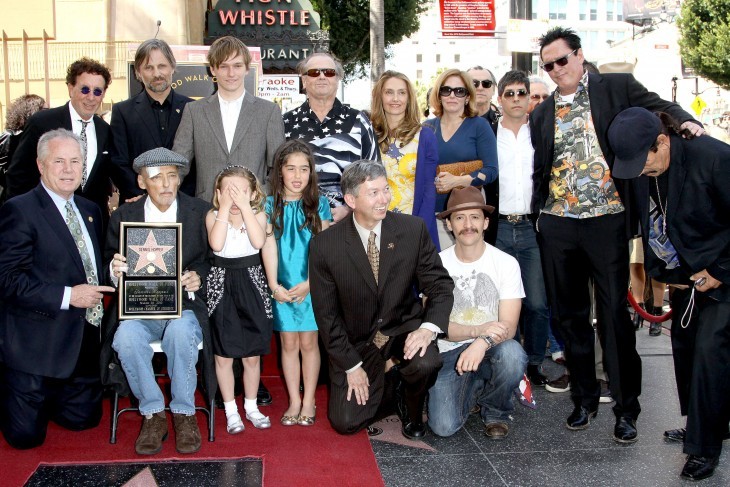 Here's an official photo with Dennis Hopper surrounded by his family and friends, Mortensen and Nicholson included.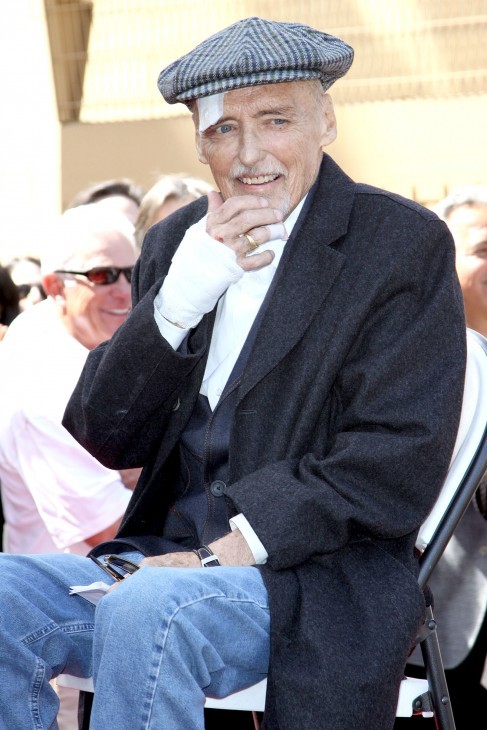 Great picture of Dennis Hopper. Hang in there, daddy-o.
See photos of Dennis Hopper over time »

Photos: WENN/FayesVision