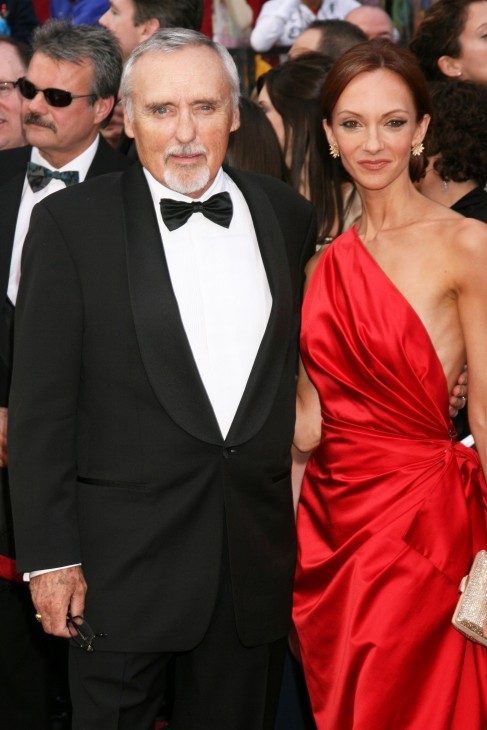 Wait, what?
The NY Post says actor Dennis Hopper is dying of prostate cancer — says Hopper "isn't expected to live more than a month" — and is involved in a domestic squabble with his wife.
The prostate cancer story (it turns out) broke in October, with no prognosis other than "we're hoping for the best."
Duffy is Dennis Hopper's fifth wife. They were married in 1996. The Daily Mail says Hopper "has filed for divorce… from his death bed" and is "understood to be trying to cap the amount [Duffy] will earn from his will."
Forget the domestic stuff. If the "death bed" line is true, it's terrible news.
See more Dennis Hopper photos »