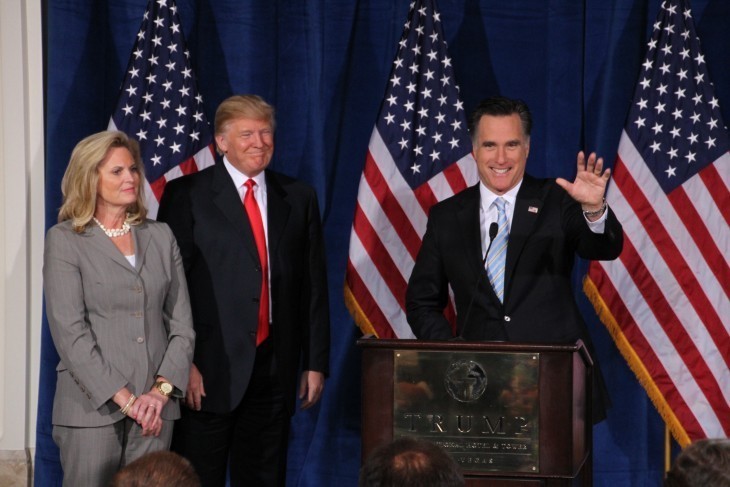 The many faces of Donald Trump were on display yesterday as he endorsed Republican Mitt Romney for president. That's Donald Trump in the red tie, Mitt Romney in the light blue tie, and Mitt's wife Ann Romney at left.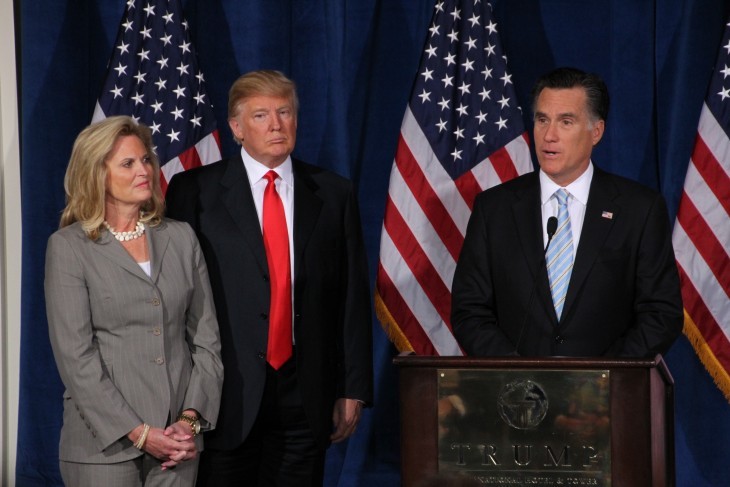 "There are some things that you just can't imagine happening in your life. This is one of them," said Romney. "Being in Donald Trump's magnificent hotel and having his endorsement is a delight."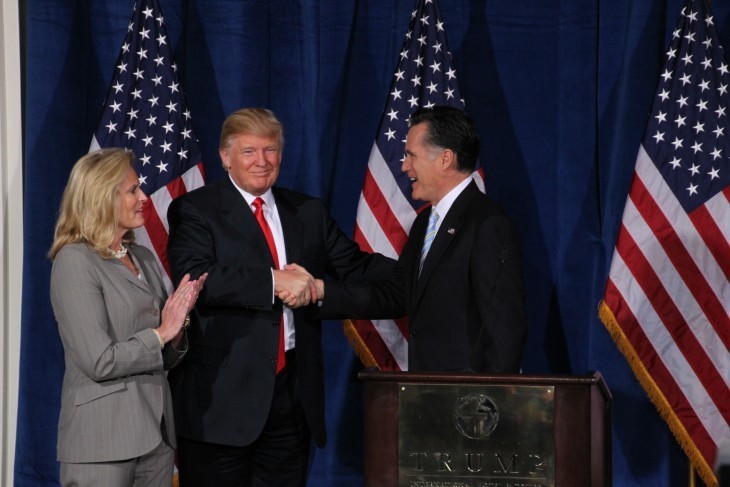 The official handshake. The event took place in the lobby of the Trump Hotel in Las Vegas.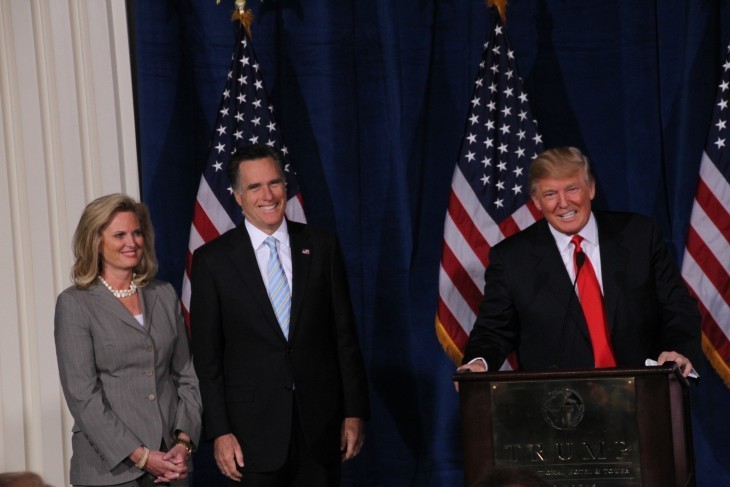 "Trump praised the Republican presidential hopeful as tough, smart and sharp. 'He's not going to allow bad things to continue to happen to this country that we all love,' said Trump."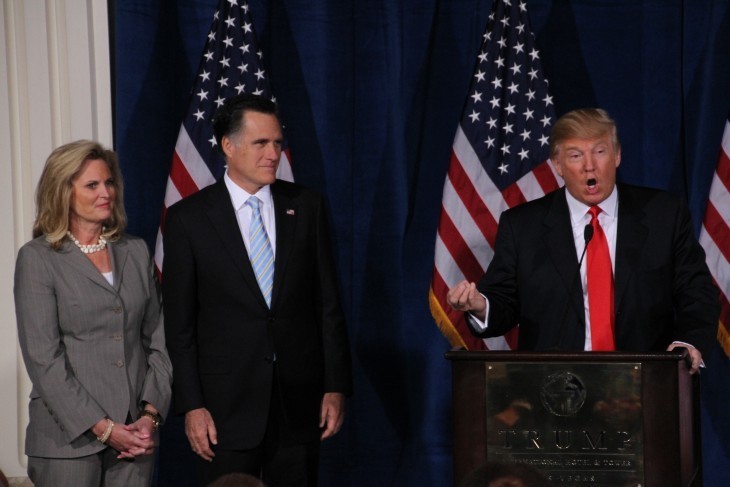 "Even before the joint appearance, the national [Democratic] party released a Web video featuring pictures of Romney and Trump saying 'they both like firing people' and sprinkling in some of the unkind things that Trump previously said about Romney."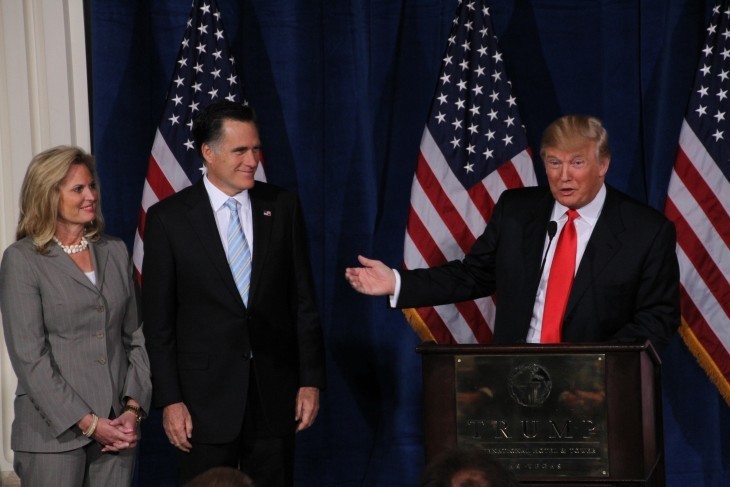 "In all, with time for applause from Romney supporters, the event was over in about five minutes. Neither man took questions, minimizing the possibility for gaffes or flamboyant statements from the famously provocative Trump."
All quotes from the Los Angeles Times.
Photos: DJDM / WENN.com