The swimsuit worn by actress Farrah Fawcett in her famous 1976 poster is being donated to the Smithsonian Institute by her former husband, Ryan O'Neal.
The suit will join Jim Henson's Kermit the Frog and Michael Jackson's hat in the Smithsonian's exhibit on National Treasures of Pop Culture.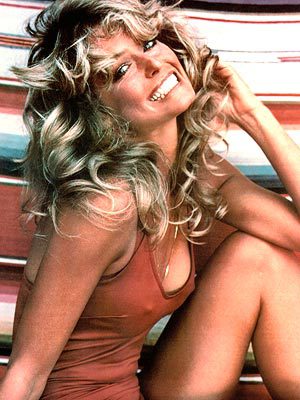 To read about the shoot with Farrah (who was Farrah Fawcett-Majors at the time) and freelance phographer Bruce McBloom, go to this page at Famous Pictures.
To see more photos from that shoot, try this 2009 gallery from Vanity Fair.