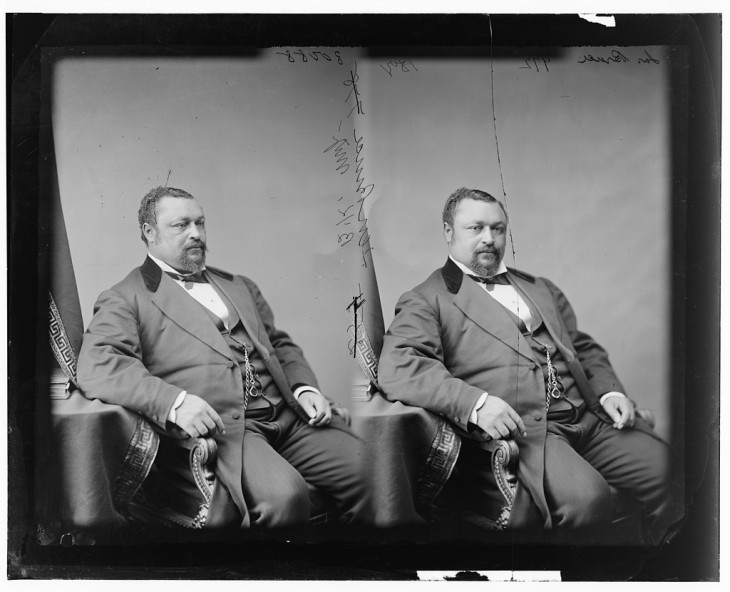 These beautiful shots of Senator Blanche Bruce are in from the U.S. Library of Congress, where we just stumbled across them.
The photos were taken by portrait pioneer Mathew Brady sometime between 1865 and 1880. Bruce looks subtantial and relaxed — as relaxed as anyone ever looked while being photographed in those early days, that is.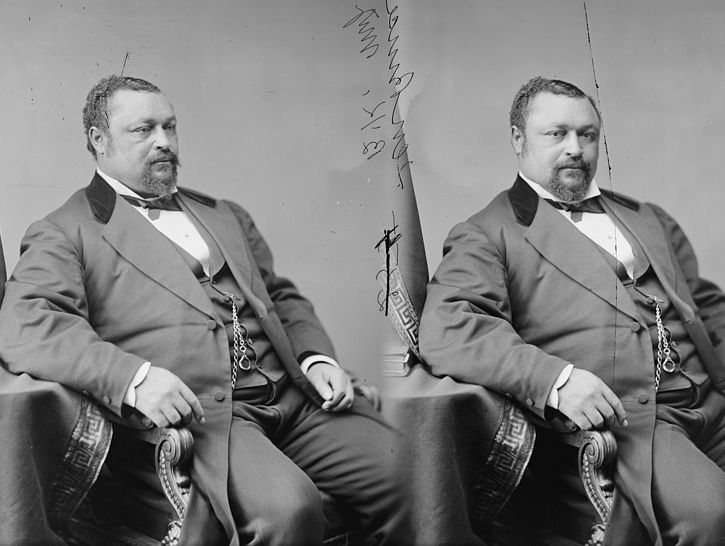 Blanche Bruce was the first African-American ever to serve a full term in the U.S. Senate. (The absolute first African-American senator was Hiram Revels, who served a fill-in term in 1870-71.)
Bruce was born into slavery in Virginia in 1841 — the son of a white plantation owner and a black slave — and later was taken to Mississippi and Missouri by his owner. After the Civil War he got involved in politics in Mississippi, which can't have been easy. Bruce was a Republican, back when Republicans were the liberals of the day. As a senator, Blanche Bruce "worked devotedly to gain rights for African Americans," according to Senate historians.
He served one term from 1875-81. How shocking that in the year 2012, still only six African-Americans have ever served in the U.S. Senate. One of them was President Barack Obama.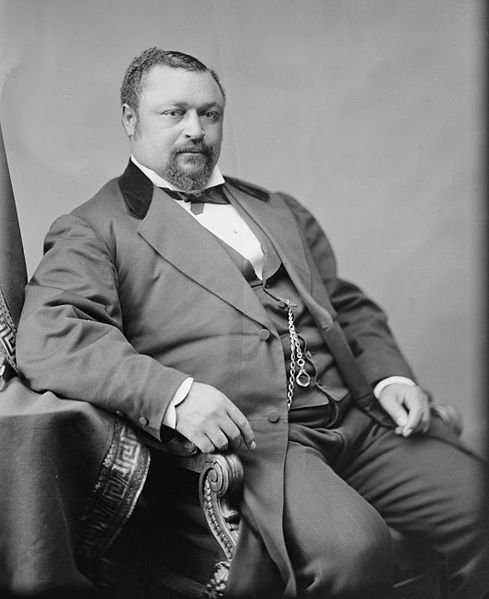 The original Brady negative got scratched or cracked along the way, and the words "Sen. Bruce, B.C., Miss., 30088, 254 [crossed out], 778 [crossed out]" were scratched into it.
The image has been retouched rather nicely by user Cullen328 (Jim Heaphy) for distribution on Wikimedia Commons. This is the image we're now using on our Blanche Bruche biography.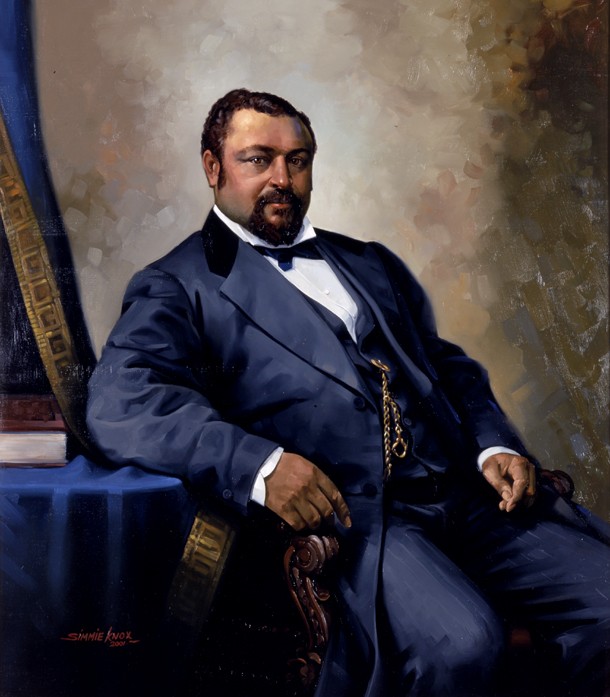 This handsome painting of Blanche Bruce was commissioned by the U.S. Senate Commission on Art in 2000, as part of "an effort to enhance the collection with portraits of women and minorities who served the U.S. Senate with distinction." I really love this work. (Also, I had made the assumption from the Brady photograph that Bruce's eyes were blue — but they're clearly brown in the portrait.)
The artist is Simmie Knox, who also did the official White House portraits of President Bill Clinton and First Lady Hillary Clinton, which were unveiled in 2004. (That gave Knox a first of his own, as the first African-American artist ever commissioned to paint official White House portraits.)
Notes the Senate: "With few images of Bruce existing, Knox relied on a Mathew Brady photograph of the senator. The portrait, completed in 2001, was unveiled in the Senate wing of the Capitol at ceremonies held in September the following year."
Good for Mr. Knox, good for the U.S. Senate Commission on Art, and good for Blanche Bruce.
Read our Blanche Bruce biography »