Mexican artist Frida Kahlo was a fashion heroine in the 1930s. In November hundreds of her dresses will go on display for the first time.
Frida Kahlo died fifty years ago, at the age of 47, after a long life of pain and misery. You can read about her in our biography.
Kahlo had polio as a child, and when she was 18 her body was torn up in a bus accident. She used her unique wardrobe to cover the signs of her pain and damage.
Frida Kahlo was also an enthusiastic supporter of traditional Mexican culture, and her wardrobe reflects that, in bright colors and bold designs. At the time, high society in Mexico was still heavily influenced by European fashion. Kahlo was enough of a fashion celebrity that she appeared in a 1937 edition of Vogue magazine.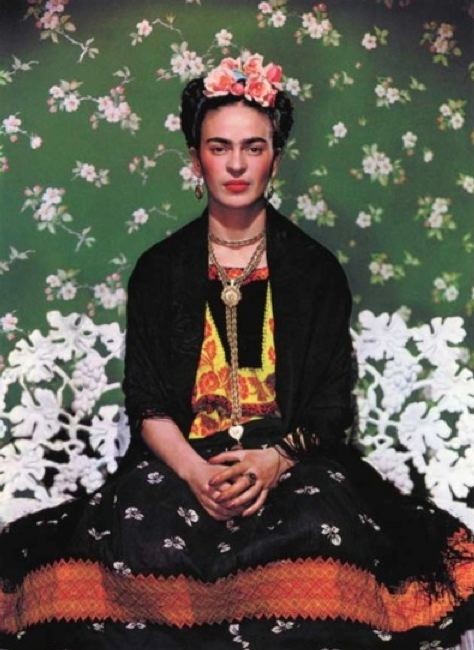 Her childhood home, Casa Azul, became a museum. Her husband, muralist Diego Rivera, had the museum promise to hold on to Frida Kahlo's dresses for 50 years before displaying them. That was 50 years ago.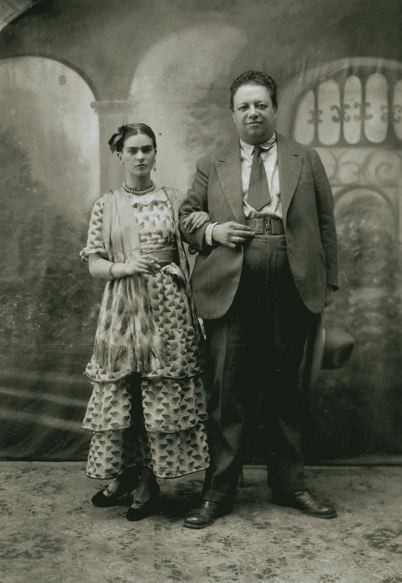 Here's the Reuter's story from the Chicago Tribune.
You can see some other Frida Kahlo-related magazine covers at this fan site.
The Smithsonian has a very fine article all about Frida Kahlo.
And here are some fashions inspired by Frida Kahlo.