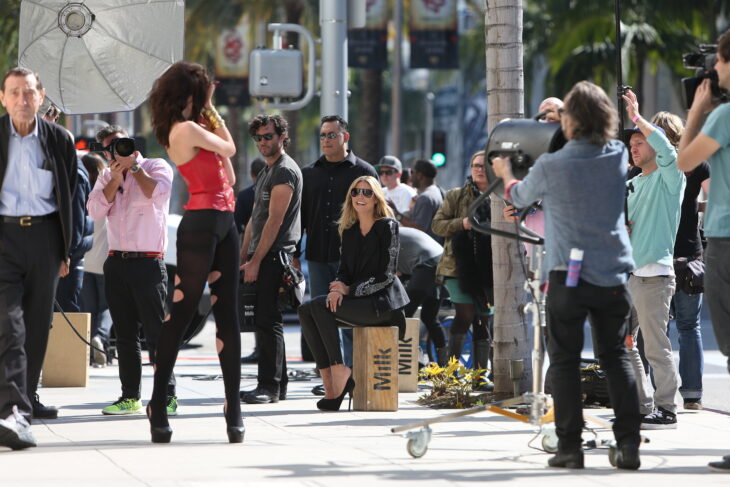 Heidi Klum watches a model strut her stuff on Rodeo Drive while filming a new episode of the German TV show Germany's Next Topmodel.
Mainly I like the ultra-bored guy at left, walking by on his way to Walgreens. Just another day in Beverly Hills.
Two more shots from Heidi Klum's day: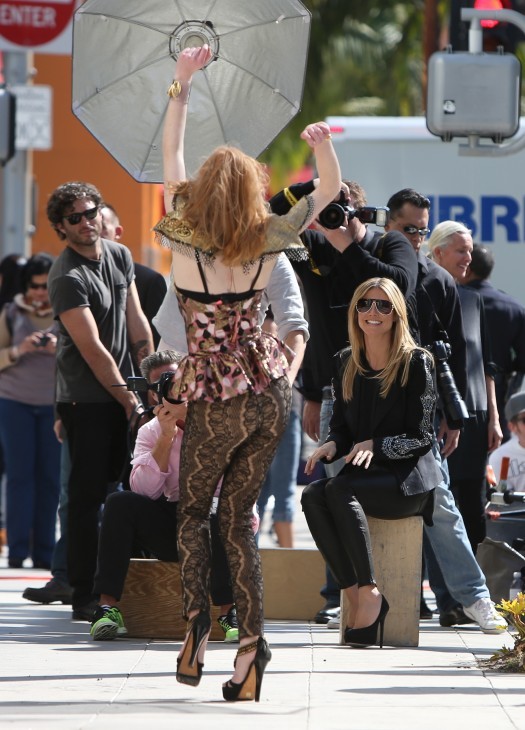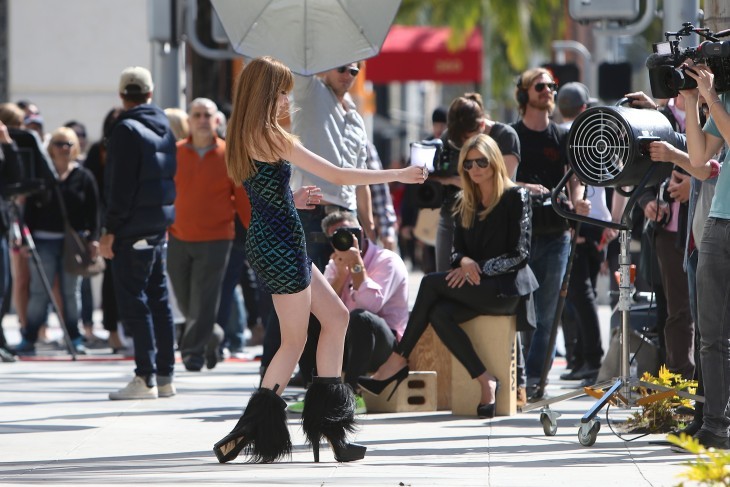 Looks like even Heidi Klum can be a little bored at times. Cue the wind machine!
See our biography of Heidi Klum »