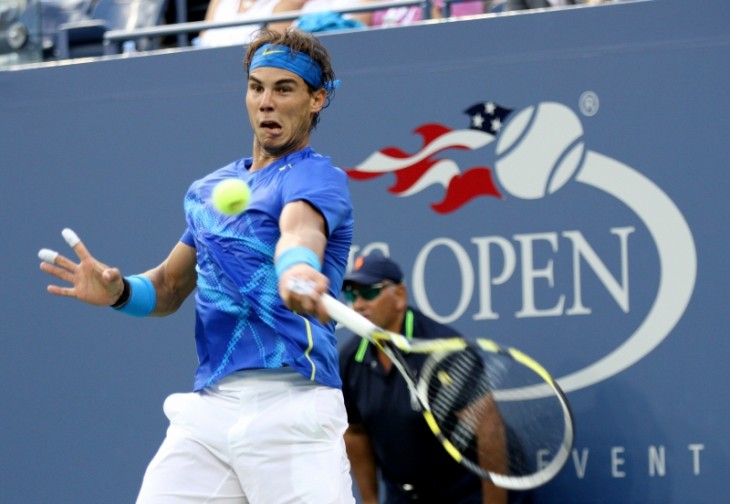 "I like to fight, I want to enjoy this battle against him. Six straight losses, for sure that's painful. But I'm going to work every day until that changes. So I have a goal, easy goal for me now. It's going to be tough to change the situation, but the goal is easy to see."
Rafael Nadal after his four-set loss to Novak Djokovic in the finals of the U.S. Open yesterday.
Boy, Nadal is always such a sweet quote. He has such a rare attitude for a major athlete: feisty and frank, but also smart, funny and generous. "Easy goal for me now" — that's cutting to the essence.
He's just as good after victories. Here he is last year after winning the U.S. Open and then being asked to compare himself to Roger Federer:
"I think talking about if I am better or worse than Roger is stupid. Because the titles say he's much better than me, so that's true at the moment. I think that will be true all my life."
Maybe. Nadal's problem now isn't Federer, in any case. It's Djokovic beating anyone and everyone, all the time. Djokovic won three majors this year, losing only the French Open (after being beaten by Federer in the semi-finals). This guy clawed his way over Nadal and Federer to the top. Amazing.