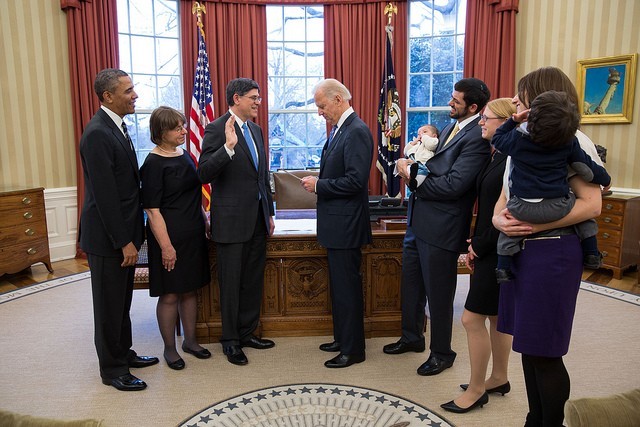 Our Jack Lew biography is now live.
Jack Lew is the new Secretary of the Treasury, appointed by Barack Obama to replace outgoing SOTTUS Tim Geithner. Obama knows him well: Lew has already served as a Deputy Secretary of State under Hillary Clinton (2009-10), as director of the Office of Management and Budget (2010-12), and as White House Chief of Staff (2012-13).
And if that's not enough, Lew has a record of liberal legislative achievement going back to a job with Congresswoman Bella Abzug in 1973, which he took after dropping out of college. He eventually got an undergraduate degree (Harvard '78) and a law degree (Georgetown '83), worked for legendary Speaker of the House Tip O'Neill, and helped Bill Clinton set up Americorps. He was also Director of the OMB under Clinton. He gets around.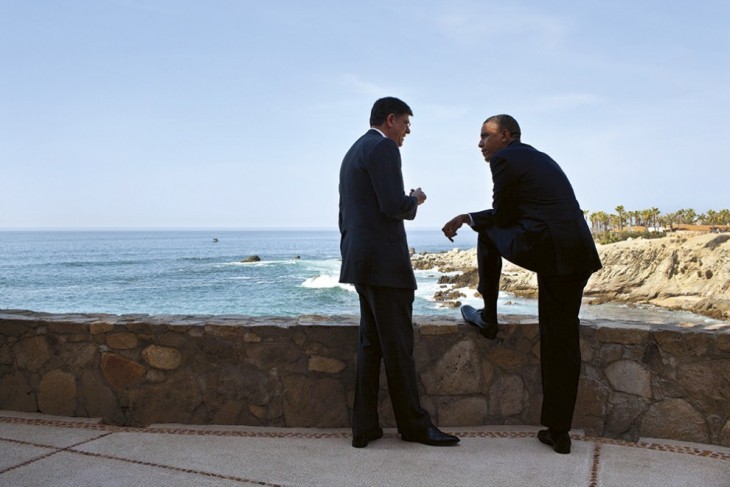 Jack Lew has a reputation not so much as a wonk but as a quiet, get-'er-done guy who always knows the numbers inside-out and gets along with most everyone. (He's been called "exceedingly meticulous" and "the most unassuming power broker in Washington.") He also spent some years working on Wall Street with Citibank, which makes him a fave of Republicans as well.
The National Journal ran this excellent background profile of Lew last year.
Also, he has a sloppy signature:
Jack Lew is married to his high-school sweetheart, the former Ruth Schwartz, seen next to Obama in the top photo. The rest of the adults in that photo are, from left: Jack Lew, Vice-President Joe Biden, Lew's son Danny, his daughter Shoshana, and Danny's wife Zahava Lew. She holds her son Moshe Lew, while Danny Lew holds daughter Eliora Lew.
See our full Jack Lew biography »