It's official: 
Joseph Biden
and
Kamala Harris
will be the next president and vice president of the United States of America.
The Democrats defeated Republican incumbents Donald Trump and Mike Pence in the general election on November 3, 2020. Close races and slow, careful ballot counts in several states meant that news analysts didn't feel Biden's win was absolutely in the bag until Saturday afternoon.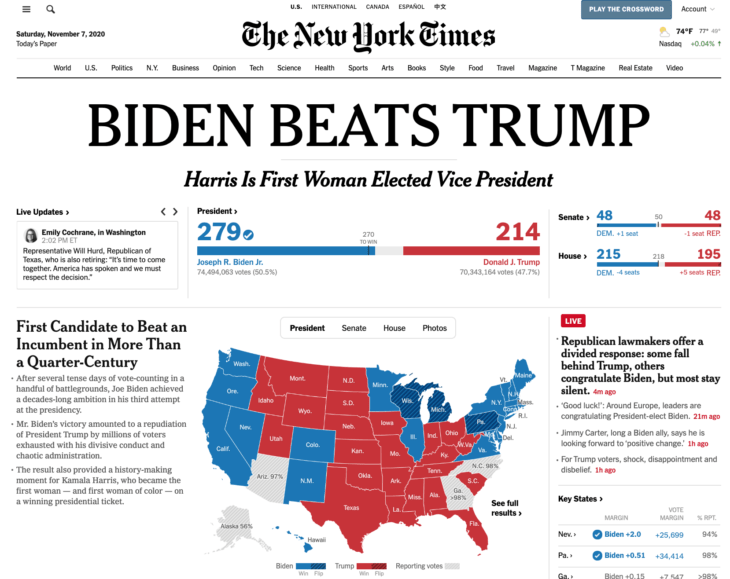 Pennsylvania and Nevada were both called for Biden on Saturday, putting him over the 270 electoral votes needed to win. If Arizona and Georgia also go for Biden, as current trends indicate, he will end up with 306 electoral votes — by coincidence, the same number won by Donald Trump on election night of 2016.
Joe Biden and Kamala Harris will take office at noon Eastern time on January 20, 2021.