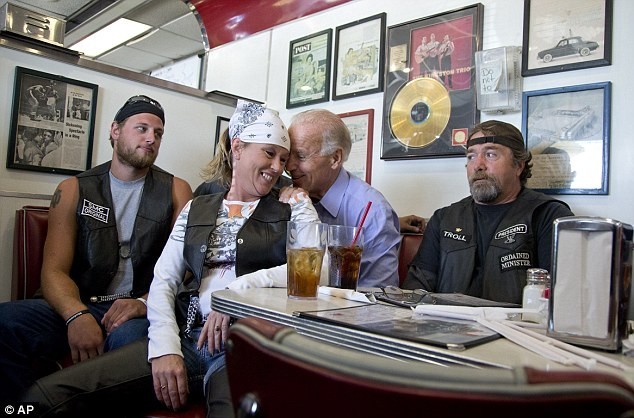 Carolyn Kaster / Associated Press
Joe Biden was campaigning just east of Cincinnati, Ohio when he ran into a group of bikers at Cruisers Diner. That's when the jovial vice president pulled a biker chick in close and gave the phrase "working the room" a whole new meaning.
The face of "Troll" to the right there is just priceless. "I don't like the vice president messin' with my lady."
Great photo by Carolyn Kaster of the Associated Press. And Biden is awesome. A few more shots like this and the election's in the bag.
See our full Joe Biden biography »