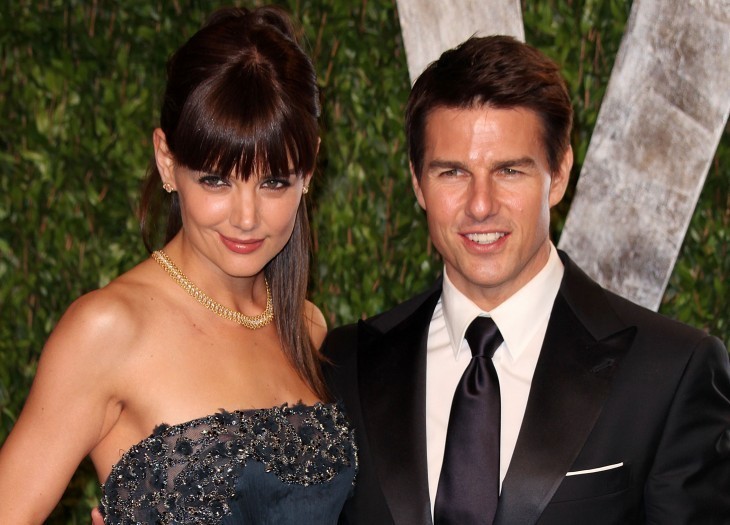 TomKat has gone a-stray. TomKat will yowl no more. TomKat is saying "Abyssinia." Like a Manx at a mirror, TomKat has seen the end of its tale. One-half of TomKat will soon be a cougar; the other half will be left to pick up the tabby.
Bada-bing! But no, really, seriously, there's just no way to put a happy feline gloss on the news that Katie Holmes and Tom Cruise are divorcing. The known highlights:
Katie Holmes filed for divorce in New York this week and has hired a "high-powered legal team."
Tom Cruise is in Iceland filming the sci-fi movie Oblivion. He plays "a repairman who starts to question everything he knows when he comes across a mysterious pod with a live woman inside of it."
The pair has been married not quite six years. They wed in November of 2006, seven months after their daughter, Suri, was born.
A prenuptial agreement reportedly gives Katie Holmes $3 million for every year of marriage (or close to $18 million) plus a house in Montecito, a sweet village near near Santa Barbara, which they bought from Rob Lowe in 2007.
Katie Holmes is asking for full legal custody of Suri, allegedly because she "doesn't want Tom polluting her with Scientology."
Meow!