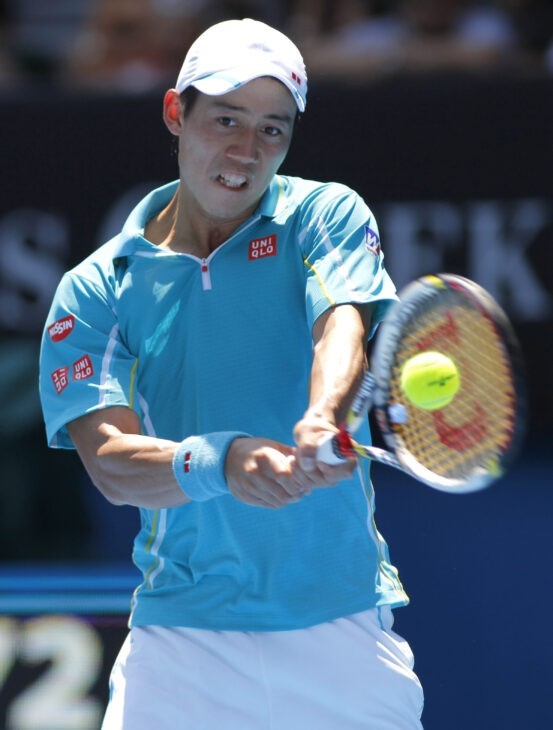 ATP / WENN.com
Our new Kei Nishikori biography is now live.
Kei Nishikori is the toast of Japan right now, thanks to his arrival in the finals of the U.S. Open tennis tournament. As a lad from rural Japan, he left home at age 14 to travel to Florida and train with famed guru Nick Bollettieri.  Three years later he was turning pro, and in 2008 he won his first tournament.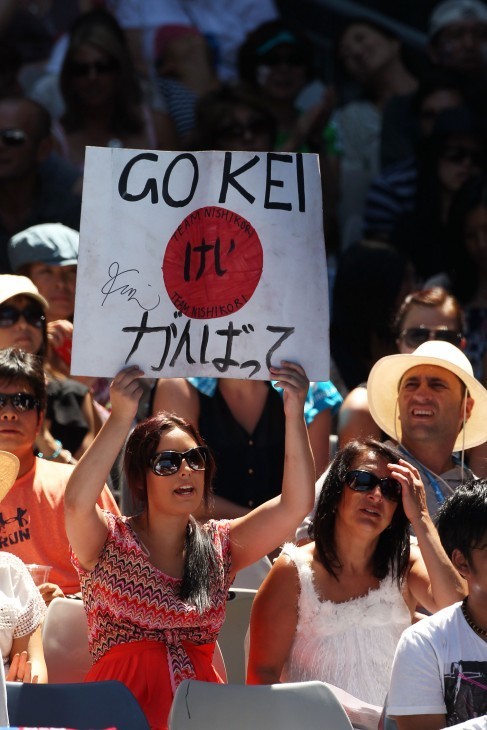 WENN.com
He's won a few tournaments since then, but this is his first major tournament final. What's more, he is the first Japanese man in the modern era to make the finals of a major tournament. For that matter, he's the first Japanese man ever to crack the top 10 rankings worldwide. (He hit #10 in May of this year.)
His progress in the U.S. Open is no fluke: he won a monster 4 hour, 19 minute match against Milos Raonic (that ended at 2:26 in the morning) in the third round, then toppled world #1 Novak Djokovic in the semifinals.  Not too shabby.