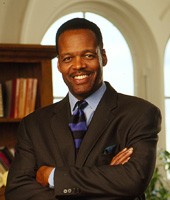 Congratulations to Lee Pelton, who is moving to Emerson College next year after 13 good years as president of proud and plucky Willamette University.
Willamette is the alma mater of 60% of the Who2 team. (Harvard and Lewis & Clark colleges fill out the final 40%.)
Pelton's great. Good luck to him in Boston.